WOULD YOU LIKE A PIECE OF GAYKE PHALLUS?
D
id the title get your attention? I figured it would grab your attention. If you are now reading this, it obviously did. ;)
Okay, let's go to the most awaited topic!
HB and I were just walking down the street along
Ximending area
when we suddenly noticed a cute pink signage in the distance. We stopped for a while to make sure we were seeing what we thought we were seeing, and got a little intrigued because of the shape. So we decided to check it out.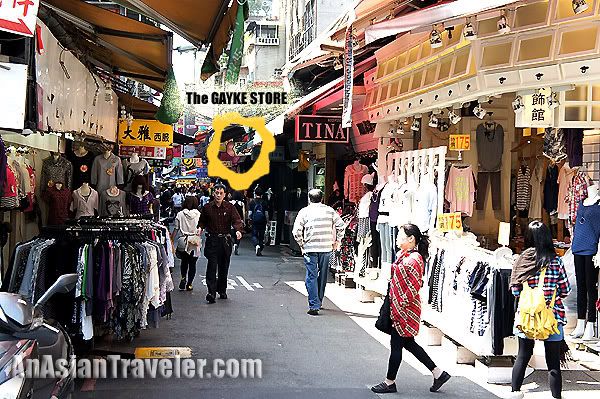 And sure enough, a giant smile grew on my face as we got closer to the store. Do I need to say anything else? :)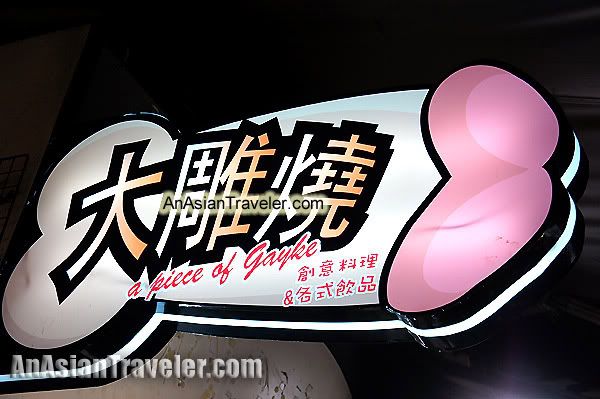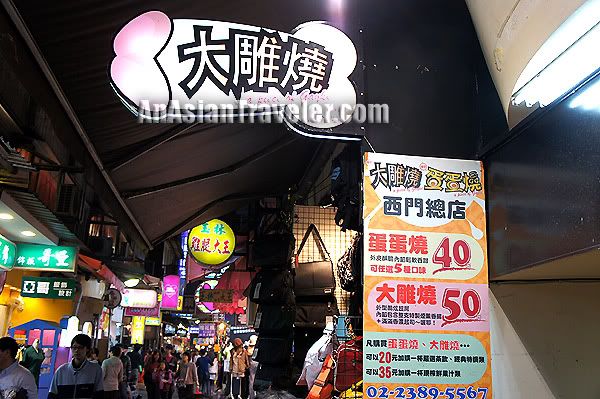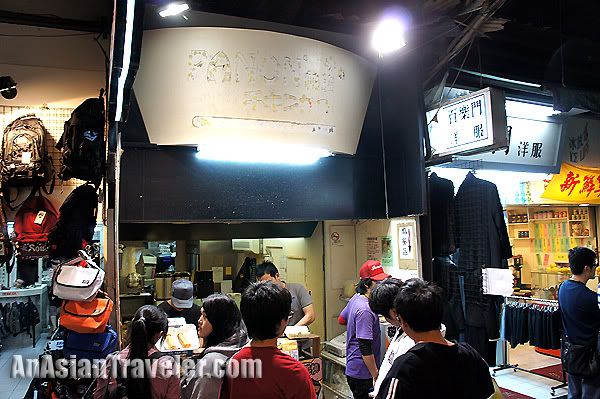 I was tickled pink with what I saw because it was like a novelty for me. Guys, take a look at what's being whipped up in this tiny store. Tadaaa!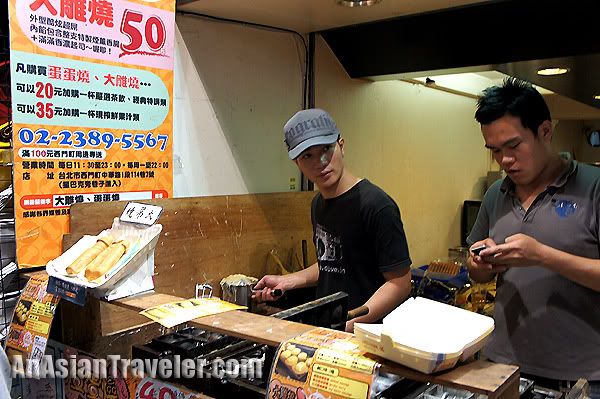 Here's a closer look at what's on the menu. Woot!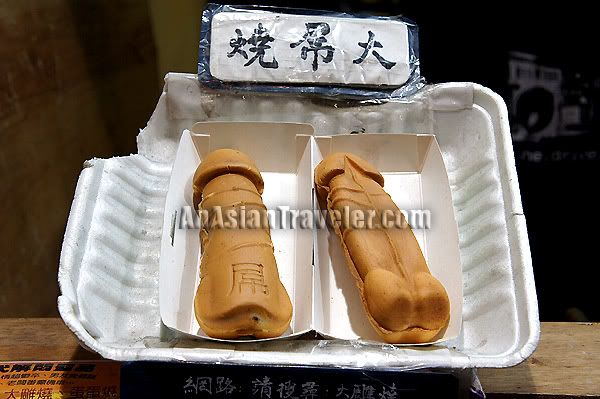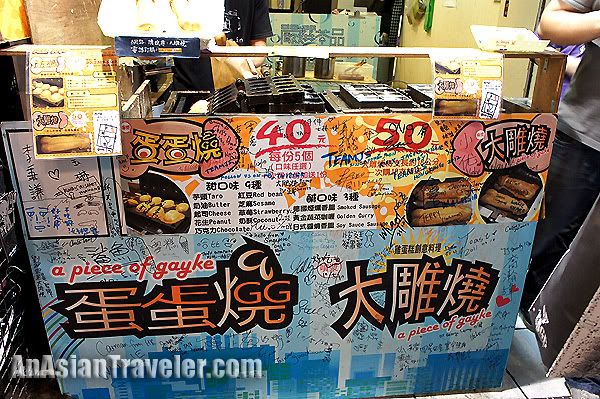 I told myself that I should take advantage of every opportunity I had to indulge in bizarre fare. So in order to satiate our curiosity, and of course our palates we ordered take out. But we dropped by first at Cold Stone Creamery to buy some ice cream before going back to the
hotel
.
Cookie Doughn't You Want Some (left). I forgot the other flavor.
Once we got back to the
hotel room
, I excitedly opened the box and offered to HB the Gayke sandwich sliced in half. He was reluctant at first as he found the Gayke quite disgusting (well, obviously a straight guy would) but I was able to convince him to have a little bite just for fun. Sounds like Eve tempting her husband Adam to eat the forbidden food. haha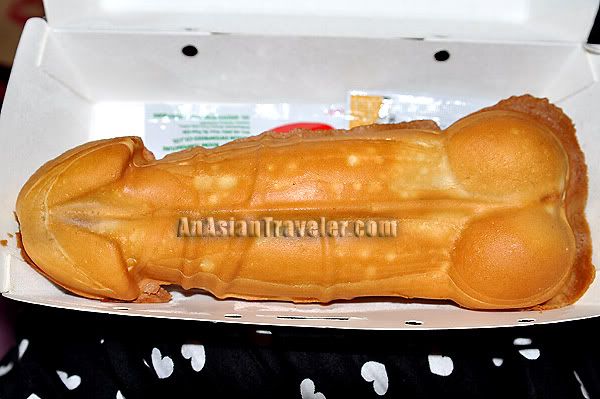 Look at the elaborate details on Gayke phallus! (wink! wink!)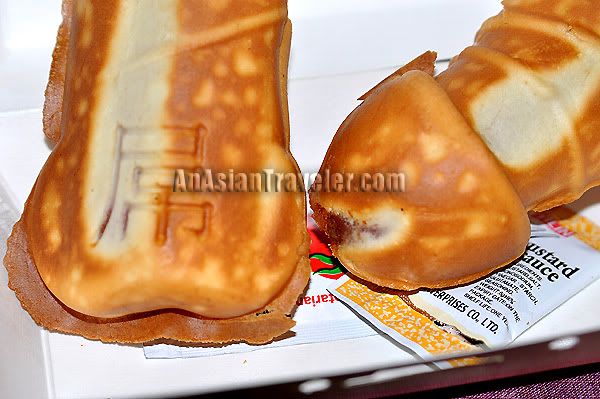 Despite the attention-grabbing shape of Gayke, taste-wise though, it didn't quite deliver. The bread tasted like a waffle, soft but a little dry, and the smoked sausage we had was very ordinary. Nevertheless, it was fun and the most amusing experience to try the kinkiest little find in Taipei. :)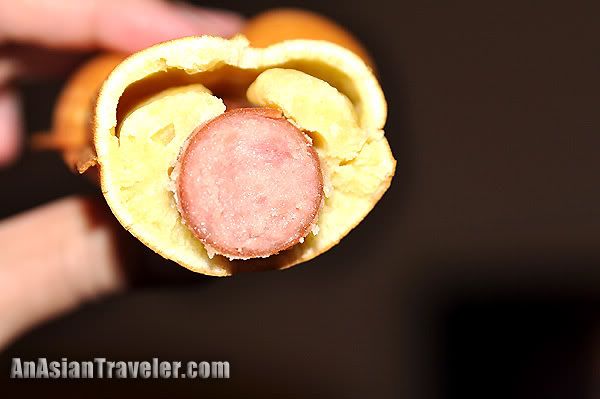 The Gayke shop offers three different variants: smoked sausage, golden curry and soy sauce sausage. Sold for NT$ 50 a piece.
Here I am a little excited of my snacks I'm about to indulge in. I thought satisfying two food cravings would be pleasant but I ended up feeling overloaded and kinda a little peaked. Argh! Perhaps my system isn't used to binge "unwholesome food" all at once anymore.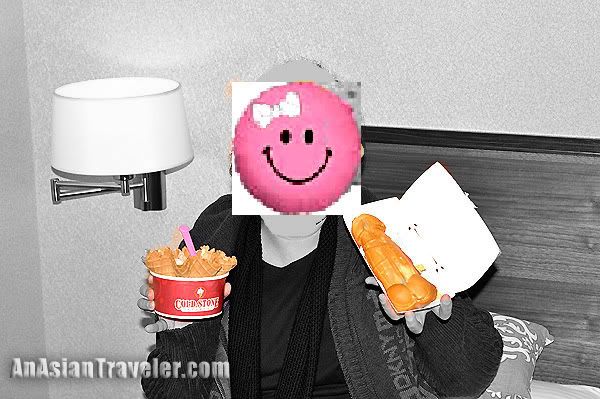 GAYKE stands for Gay and Cake. Obviously, most of the loyal customers are gays and women.
Now that you have seen, would you be interested to try a piece of Gayke? :)
🌸 If you like this post, please click the links below to SHARE! Thanks.