WONSTAR HOTEL IN XIMENDING
W
e wanted to explore more the Ximending area in Taipei, so our first choice was Rainbow Hotel but it was fully booked since it is immensely popular with travelers on a budget.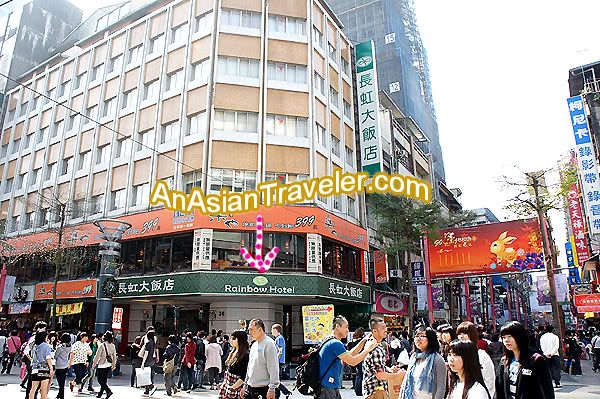 Rainbow Hotel in the heart of Ximending
Thus, we ended up making a reservation at
Wonstar Hotel
which is a bit cheap compared to the other expensive hotels in the city. But we didn't mind if it's a 3-star hotel with few frills since it is excellently located in the heart of Taipei just adjacent to the famous Ximending.
Our trip:
We opted to have a little snack first at Seattle's Best Coffee in Ninoy Aquino International Airport departure area before we embarked on our midnight trip from Manila to Taipei, Taiwan.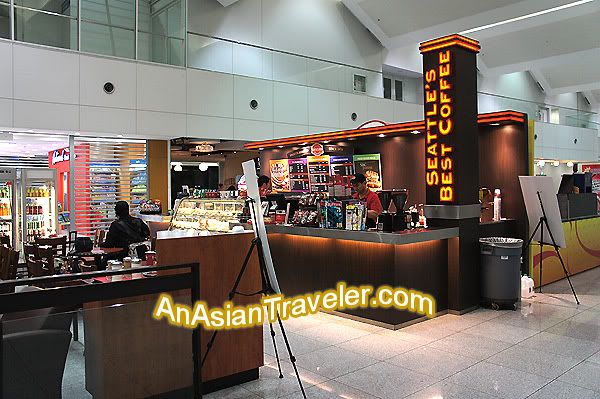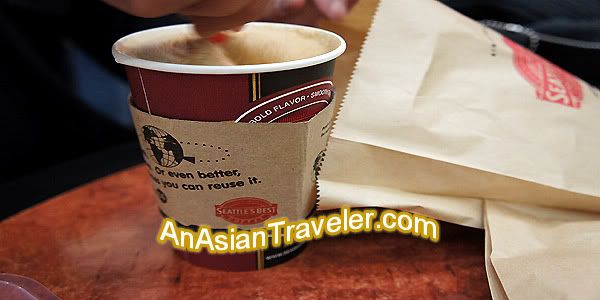 Fast forward. After almost an hour drive later from Taiwan Taoyuan International Airport, we finally arrived at Wonstar Hotel.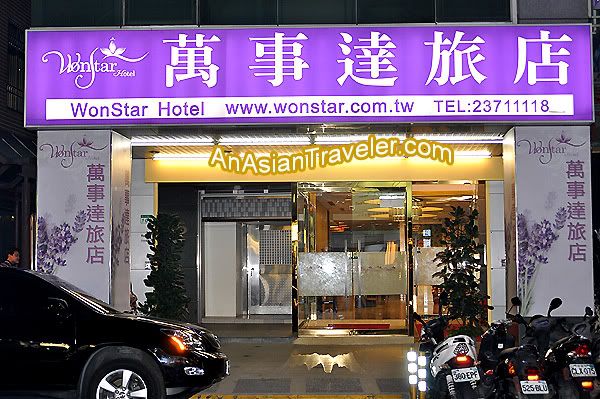 Able to check-in and we managed to secure a pretty standard but clean Executive Double room (NT$ 3,363 per night).

Nice comfy queen-sized bed with one pillow only for each guest.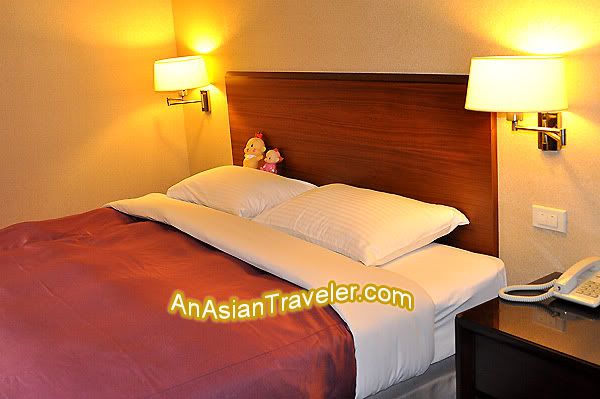 It has a sliding glass door that opens onto a private balcony overlooking the quiet residential neighborhood. The building across the street is within a very short distance from the hotel, so we had to keep the curtains closed at all times for privacy.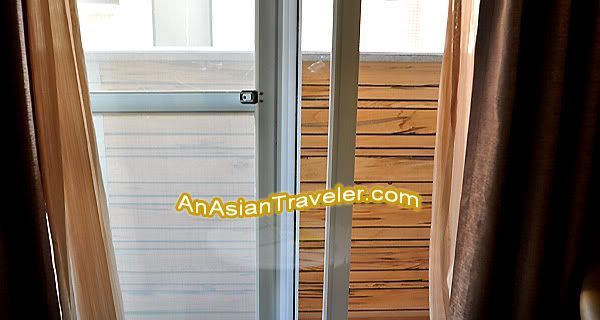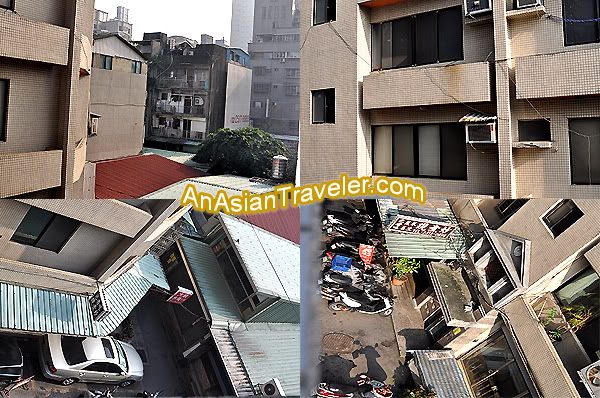 the view from our room
There's a small writing desk and a simple velvet sofa chair with enough legroom.

It is also equipped with standard comforts such as satellite LCD TV, hair dryer and safety deposit box. Some extras also include free internet access, buffet breakfast and a set of complimentary mini bar snacks. Yes, I love it! :)
The snow-white bathroom is small but sufficient for two guests. It has a rainfall shower which I love.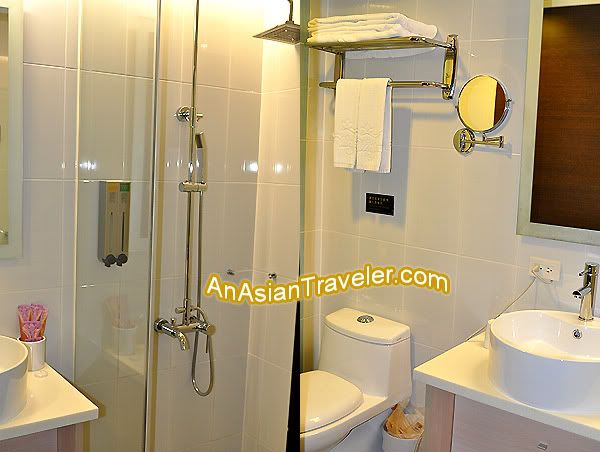 Oh, and it was my first time to see condoms inside a hotel room. :)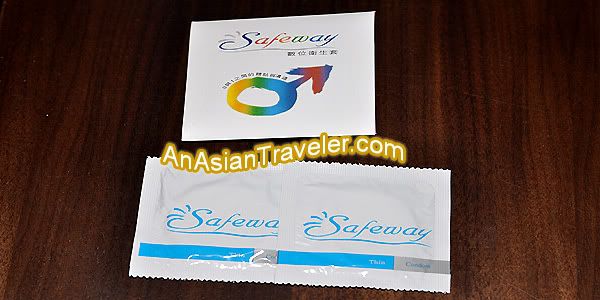 There were some few glitches during our stay, when we arrived there was no Internet access in our room but they managed to provide it the next day. Also they don't clean the room unless specifically requested.
No bell boy to help you transport your luggage so be ready to haul them yourself. But there's an elevator to ease your exhaustion.
Breakfast menu was the same everyday. HB thought we stayed in a Buddhist temple because it was simple and very basic breakfast meal. Not too much choice, but it was satisfying except for the plain Chinese rice gruel which was on the bland side.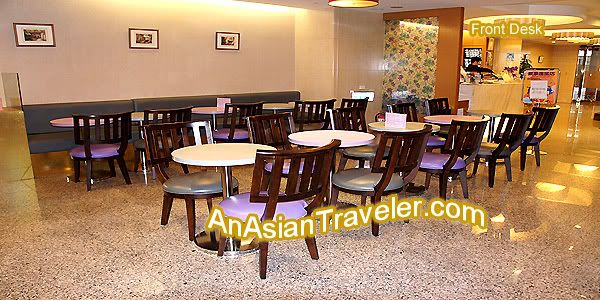 It's a self-service mini-restaurant where you should clear the table and put the plates in the specified place after you finish eating.
Furthermore, there was no in-room dining service available. But no worries, you can walk down the street and get lots of cheap foods from the local food stalls and restaurants.
Taxis are easily accessible. Although it isn't as cheap as taking the metro or a bus but as we all know it's the most convenient ride.
Overall, it was a great stay. Check-in and out was trouble-free.
Address:
Wonstar Hotel Ximen is located at No. 105,
Xining S. Rd,. Wanhua Dist.,
Taipei City 108, Taiwan ROC
🌸 If you like this post, please click the links below to SHARE! Thanks.