A
few months ago, HB was raving about this nice and lovely restaurant. So, we decided to make it a must as soon as we could. We met up with our two good old friends last Sunday and had a wonderful buffet lunch at
Yakimix Sushi - Smokeless Grill - Restaurant
in SM Mall of Asia.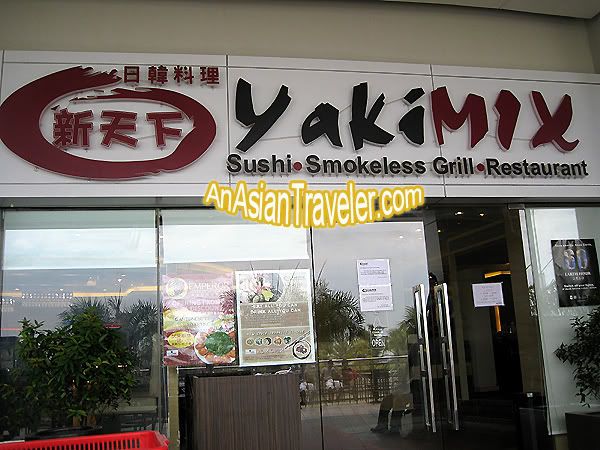 Yakimix
is a well-designed restaurant, and so is the decor. Most seats are wide, cushioned with soft and maroon/cream colored fabric.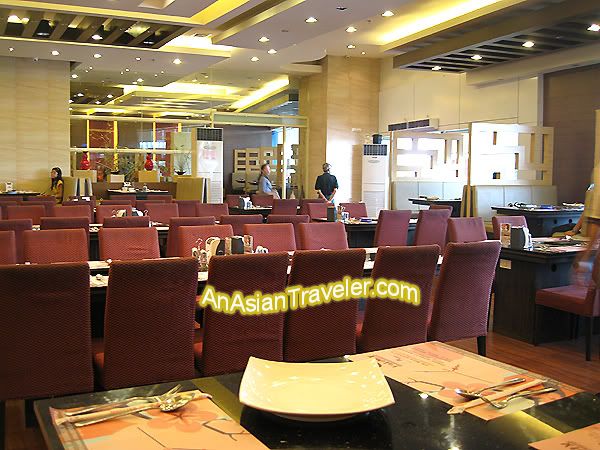 We arrived early and the place was not yet full but after a few minutes it was packed with diners already.
There was a good range of options on main dishes which was cool. They served a handful cooked and raw food selections.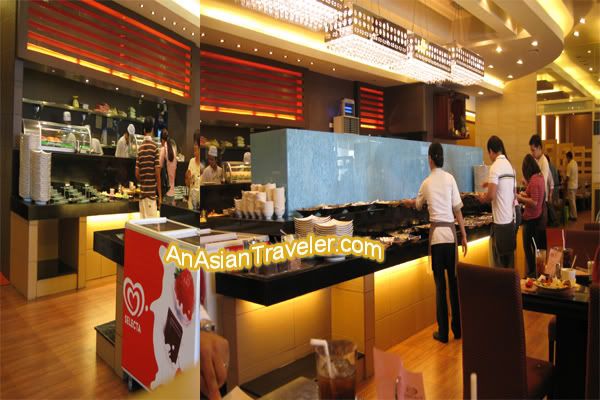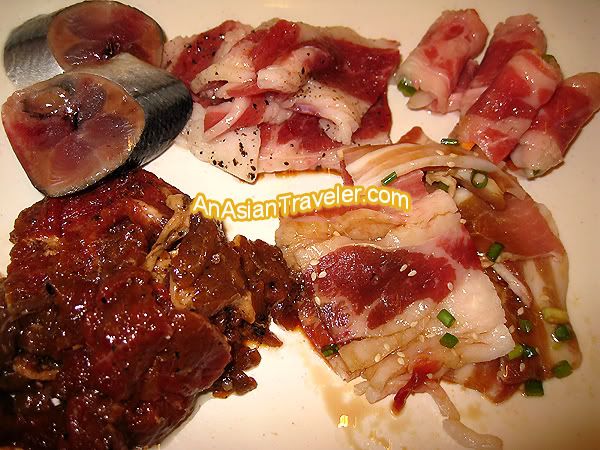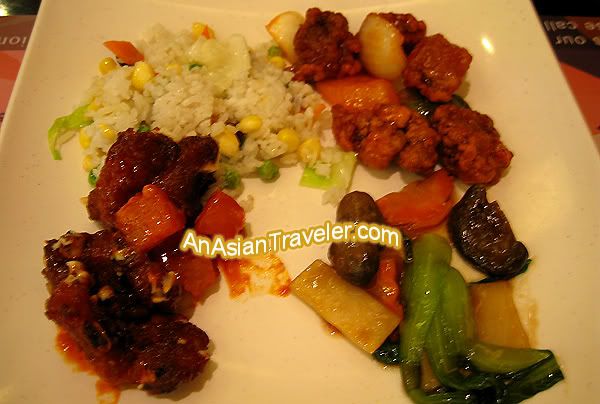 It has a "smokeless" grill stove where you can prepare your meal right at your table.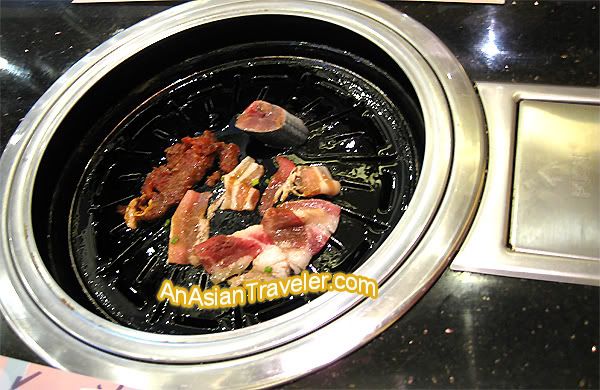 I had a crisp blend of sliced carrot, string bean (or was it asparagus?) and white onion all wrapped up in bacon. I want to reduce my tummy fat but how can I refuse this. It was tender and flavorful. I could eat this by the truckload.
HB and NM scarfed down many servings of Japanese cuisines - the creamy shrimp tempura and different maki rolls.
Got a sweet tooth? NdL and I shared ten different desserts. But unlike the main offerings, some of these weren't really quite impressive.
However, the different flavor of Selecta Ice cream was a good way to end the meal. NdL chose to sprinkle it with colorful toppings while I ate mine plain. Oh did I mention they also had ice drops.
Yakimix
also features self-serve bars for fresh fruits, salads, Red Ribbon cakes, and soups like Fish Lip and Sinigang na Baboy. For drinks, they offer refillable iced tea, mango juice, blue lemonade and soft-drinks.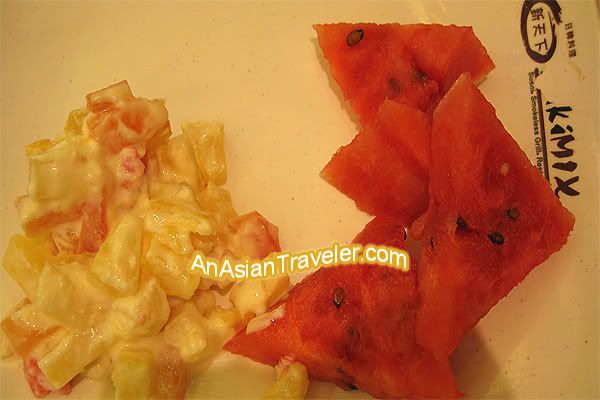 Even though the restaurant was jam-packed and so busy that Sunday, some of the waiters were attentive and took the time to keep our drinks refilled constantly before even it gets half empty.
The restaurant also has a very large patio overlooking Manila Bay. Overall,
Yakimix Sushi - Smokeless Grill - Restaurant
makes it the perfect choice for a day out and worth the money.
Yakimix Buffet Price as of March 2010:
Eat All You Can (Saturday and Sunday) - Php 580.00
Children Below 4 Ft - Php 380.00
Drink All You Can - Php 55.00
Lunch Promo Eat All You Can (Monday to Friday) public holiday not included - Php 499.00
Left Over Price - Php 699.00


Yakimix Branches:
1. Yakimix Hobbies of Asia, Macapagal Blvd. Pasay City Tel. No. 3878120 or 387-8112
2. Yakimix G/F SM Mall of Asia, Entertainment Mall, Paranaque City Tel. No. 836-1535 to 37
3. Yakimix 270 Tomas Morato Ave., Forum Bldg. QC Tel. No.385-7500
4. Yakimix 3/F Greenbelt 3, Ayala Center Makati Tel No. 475-5153 to 54
5. Yakimix The Podium, 5/F, 18 ADB Ave., Ortigas Center, Mandaluyong City Tel. No.634-0302
6. Yakimix Trinoma Mall 4/F, Edsa cor. North Ave. Quezon City Tel. No.861-1718
7. Yakimix SM City Masinag, Marcos Highway, Brgy.Mayamot, Antipolo City Rizal Tel. No. 781-4182

Till next time,
♥
June