UNMEMORABLE STAY AT BEST WESTERN PREMIER F1 HOTEL
T
o celebrate New Year, HB and I booked a package called the "Year-ender Treats" at
Best Western Premier F1 Hotel
in Bonifacio Global City, Taguig and stayed there for one night, including buffet dinner and breakfast.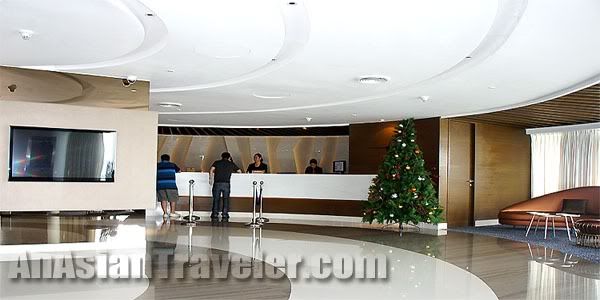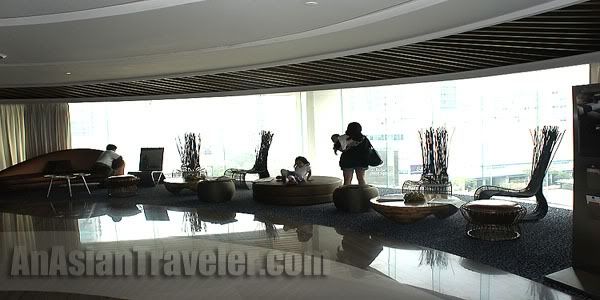 We chose the City Suite. It's a decent contemporary room with double beds. The beds are very comfortable.


Since it's a Suite we expect at least a room with a bathtub but got only a shower cubicle.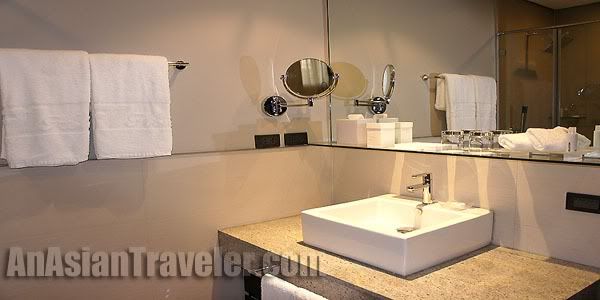 One minor issue, they should have built a glass wall between the bedroom and living room because you can clearly hear the TV noise. Or at least not to disturb the person sleeping in the bedroom.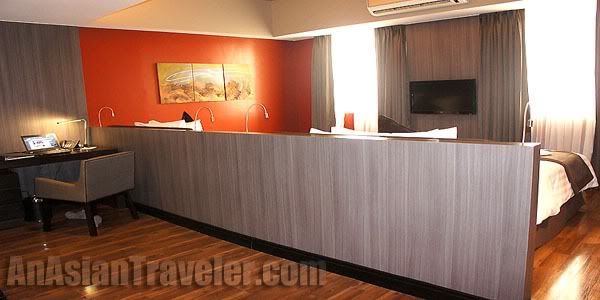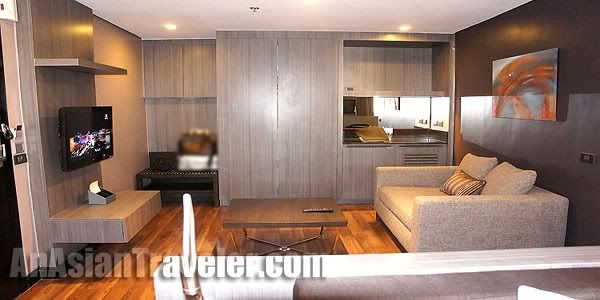 We went to the hotel restaurant called "F" for New Year's Eve dinner. The restaurant was still empty except for a family having a la carte. I chose the table near the buffet area but we were told it was already reserved. But there was
no "reserved" sign on the table
and knowing HB he's always ready to assert his rights. I was expecting the staff to lead us to another vacant table or should have asked us to choose another one. But none of that happened. After much discussion and realizing we couldn't have it, I quickly picked the farthest table in the restaurant. The service was very good though later that night. We left the restaurant around 9:30 and 80% of the tables were still unoccupied.

Food was just okay, nothing spectacular. Our only favorites were the roast suckling pig, shrimp and ice cream.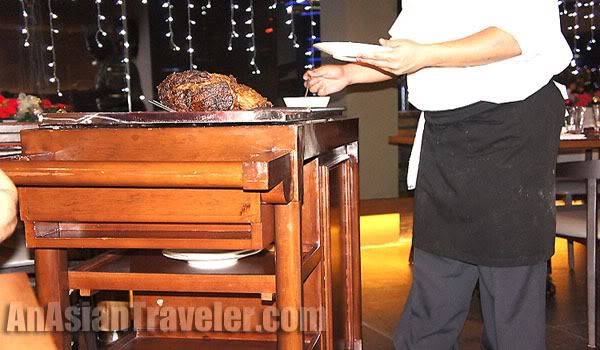 It was a pretty quiet New Years Eve, but we made the best out of it. HB was playing around like a little kid while I was preparing our midnight snack - Krispy Kreme and Ponkan. :) Then we watched the countdown on television.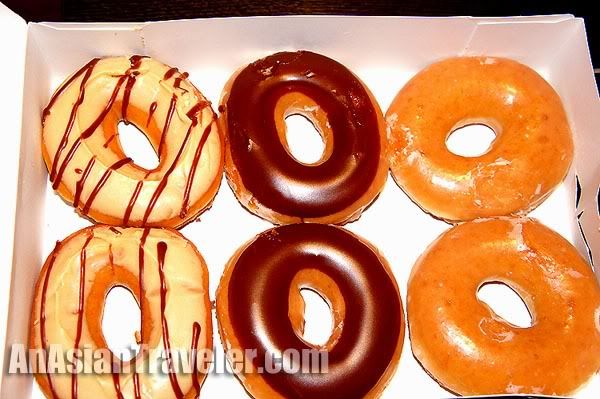 The following morning, HB started the New Year with a stomach pain from eating last night. But I'm glad that he was sweet enough to go with me to the restaurant even if he wasn't really feeling well. Breakfast food is average and some are recycled so it isn't quite deserving of an excellent rating.

I'd like to mention this, the female restaurant manager or supervisor (I'm not sure her position) with her staff were poking fun at someone. You know that exchanging glances and smirking. They were too f*cking obvious. And who the f*ck are they to ridicule someone. (Pardon the vulgarity.) I have traveled around Asia and stayed in many 5-star hotels but have never seen hotel staff treating a guest like that. She's supposed to set a good example to the staff who works under her. No matter what color, weight, physical disabilities or odd appearance, we are not different than each other on the inside. We cannot always control the way we look, but we can control the way we think, and the way we treat others.

I really feel sorry for people who are so full of negativity. It's bad luck for business and life.

Another thing, when we were leaving the restaurant I politely requested another female staff for a very small thing - two pieces of small bread only (not the whole plate, okay) to bring to our room since we were in a hurry to go back and as I have said HB was unwell. But she was told by this female manager again to simply reject my request. The female staff was apologetic (I like that) but she never gave me the reason why. And this manager had no decency to tell me in person when she was only a few steps away from me. She was like turning down my request with such a great pride. Prima donna-ish! That woman really needs to go back to Hotel 101 and learn more CUSTOMER SERVICE SKILLS and MANNERS.


I'm wondering, if they had known I'm a blogger maybe it would have been a different scenario. Perhaps they would have given me a box of bread or another free buffet tasting as they always do in exchange for a good review or write-up.
I don't tell hotels or restaurants that I'm a blogger because I want to be treated well as a
"PAYING GUEST"
and not as a blogger. That's the reason why I generally decline invitations. I want to experience
"real"
customer service and to give honest review. Blogging is not my source of income. It's just my outlet to a few things I'm passionate about.
Overall, I hate to say it but we are disappointed with the service and some of the staff at
Best Western Premier F1 Hotel
and food isn't up to par. We were told by the front desk that dinner starts at 6:00 but later found out it was 7:00. Also no one at the hotel offered to help us carry our bag when we checked out. Furthermore, elevators are very slow even when it is not busy. We probably will not go back for a long time; it was unfortunate that things turned out that way.
Best Western Premier F1 Hotel
Best Western Premier F1
Best Western Premier
Best Western
Note: This is based on my own personal experience. I wrote this not to put down the business but hoping the management and staff read this review and do something to improve it.

🌸 If you like this post, please click the links below to SHARE! Thanks.