ACCESSORIZING
O
n a fashion related note, when we visited at
The Maxims Tower in Resort World Manila
, I felt a bit monochromatic as my accessories were mostly shades of brown. Thus, the topic of today's post.
This is my new bag purchase from DKNY sale a few months ago that I snatched it up immediately. Love the large size of this DKNY Fashion Utility Logo Jacquard tote in natural-tan. What I like about the bag are the many pockets/compartments to organize my stuff. It has ten pockets to be exact. However, this bag is pretty heavy. Anyways, I'm still loving it! Original price was US$325, but as I have said I got this on sale. So
YAY
for that! :)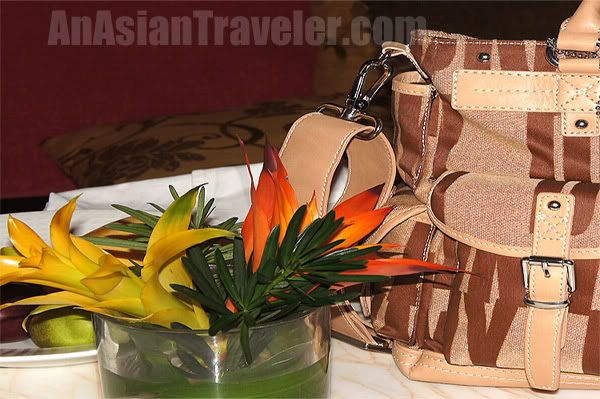 DKNY Logo jacquard cotton fabric with leather trim.
Double exterior functioning pockets with detachable, adjustable leather strap.
I also dusted off my old Prada tote that had been lying around for a long time. This was originally bought nine years ago, so I don't know if you can call this a vintage bag. I needed an extra small tote, but I was a little wary of using for fear I might look like a Christmas tree with too much accessories, but finally decided that I needed this to put my precious camera and some little tiny things.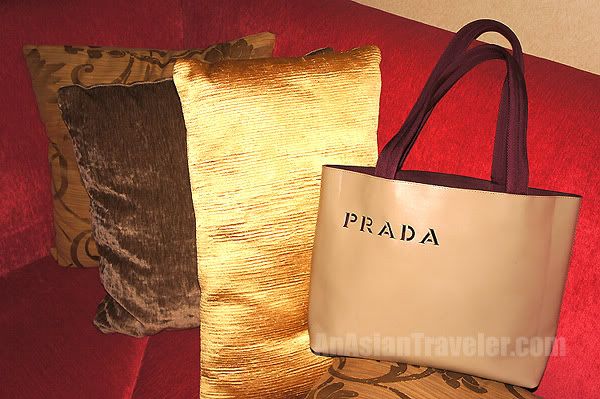 the inside is made of soft velvet and features detachable zip-top pocket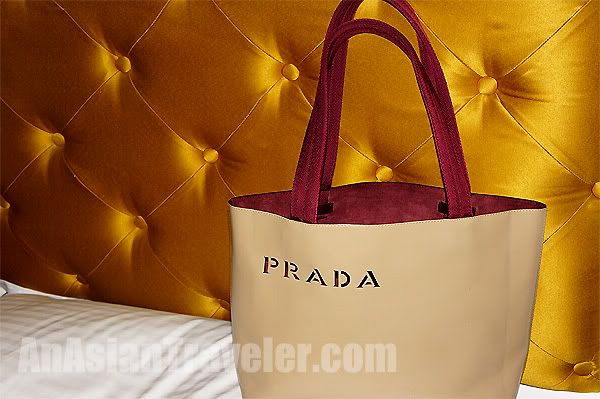 Then I paired it simply with a pair of my 80%20 The Diva Pins Wedge. What I like about these shoes are the unique faux pearl beads detailing at laces that made even more feminine. Plus I love the comfortable 2.5 hidden wedges for extra height.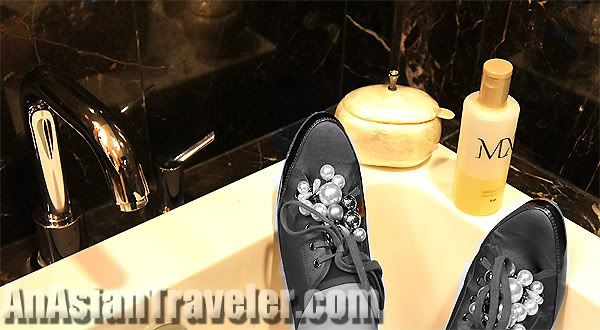 a hidden wedge sneaker with satin upper
I took my Lacoste shoes out for a spin too.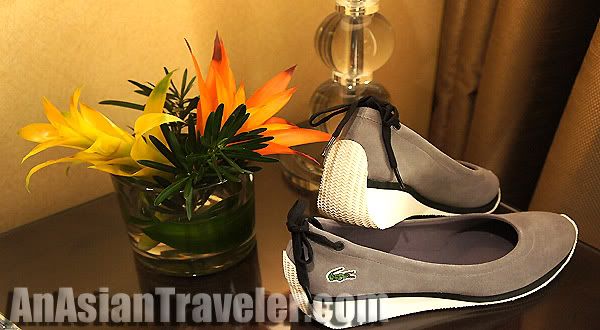 And I added my new chunky oversized Asos Boyfriend style watch in copper with octagonal case detail to complement it.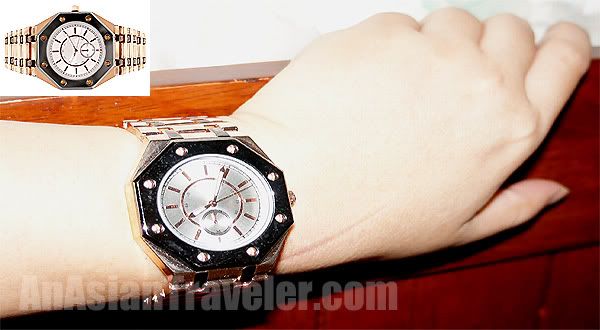 Last but not least, I noticed this MontBlanc 4810 Westside Reporter bag when HB brought this with him. I thought MontBlanc is only known for high-quality pens and watches, but they do carry bags as well.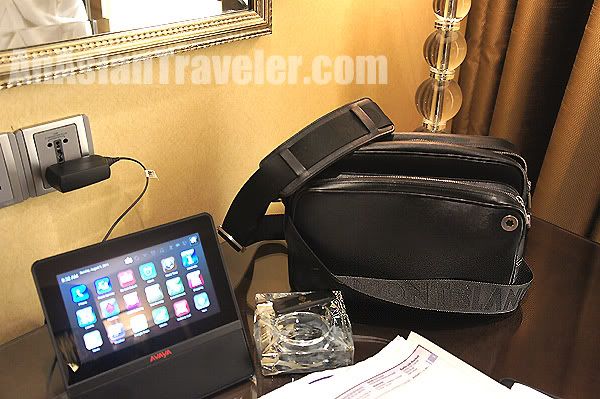 Reporter bag with zip, made of black northern Italian leather with subtle print, grey jacquard lining, ruthenium-plated metal fittings and metal zip, with adjustable black shoulder strap with Montblanc brand name
I never considered myself a fashion maven, and I don't really get dolled up and wear lavish outfits like other fashionistas as I am by no means affluent to be extravagant. I dress very SIMPLE (casual and basic clothes only). But I do love to accessorize with a nice watch, cute jewelries, handbags and shoes.
So I guess my Dad's love for clothes and beautiful things obviously influenced me and most of my siblings.
Hope you had a lovely weekend! :)
Till next time,
🌸 If you like this post, please click the links below to SHARE! Thanks.