FINDING A PLACE TO EAT IN HONG KONG
H
ong Kong is a great place for foodies but a bit expensive if you prefer dining in a fine restaurant. Even McDonald and KFC fast-food chains are slightly on the pricier side compared in Manila.
To exercise frugality, we didn't have lunch or dinner in the hotel so we thought of scouting some restaurants nearby. Luckily, HB discovered a nice restaurant tucked away down a quiet side street just off the main road, and a walking distance from the hotel.
It's called Delicious Cafe, a simple Chinese restaurant, very popular and regularly packed with local diners. Every item on the menu looks appetizing but I tried not to over indulge since oily, fried, and fatty foods are forbidden in my diet as advised by my doctor. :(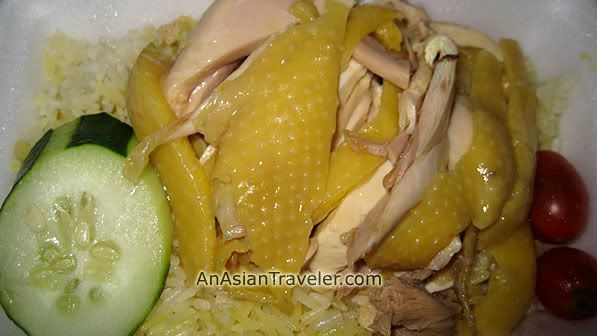 Hainanese Chicken rice (Ah, reminds me of Singapore)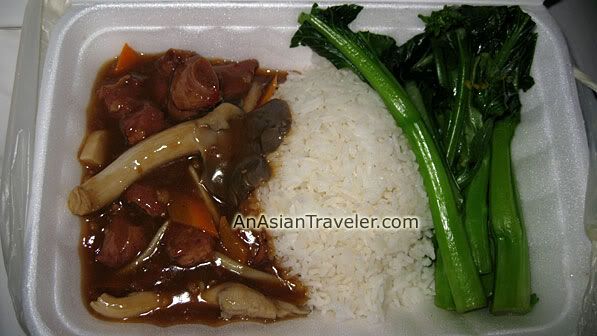 i don't know the name of this but truly scrumptious cubes of beef and i love the veggie too


Our favorite reasonably priced food (around HK$35 /Php 210 per set meal) and definitely worth trying. We also tried their big serving fish hot pot (HK$60 / Php 358) but I forgot to take a photo.
There are also some sit-down restaurants in the neighborhood offering Indian dishes.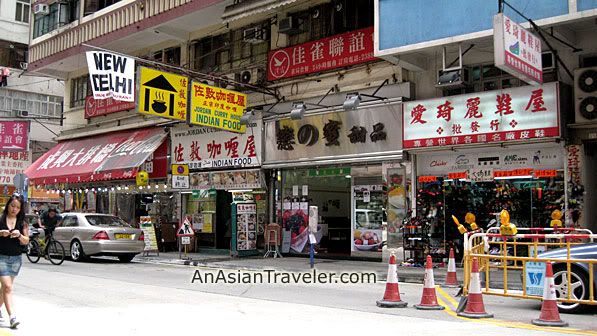 If you're looking to spend a bit less just like us, Hong Kong has sizable eateries - you just have to know where to look and wander around. ;)
🌸 If you like this post, please click the links below to SHARE! Thanks.