LEYTE LANDING MEMORIAL ( MACARTHUR PARK)
T
he
Leyte Landing Memorial
in Red Beach, Palo depict the actual Leyte Landing of General Douglas MacArthur and his Allied Forces (with 225,000 troops and 600 ships) on October 20, 1944.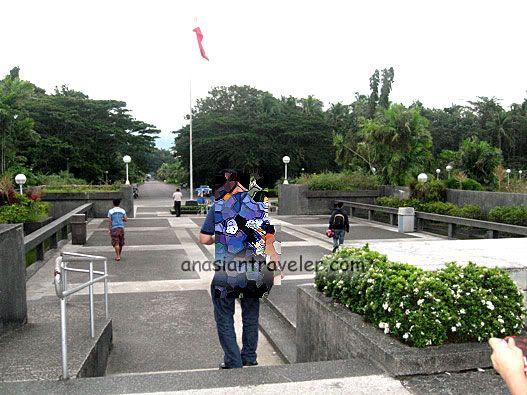 It has a lagoon where the 1.5 times bigger than life-size statues of Gen. MacArthur, President Sergio Osmena, Gen. Carlos P. Romulo and General Sutherland, among others stand majestically.
There's also the right plaque titled
'Proclamation'
is MacArthur's promise to return to the Philippines. The left plaque is titled
'A Memorial for a Fulfilled Promise'
.
Nearby are the 50th Leyte Landing Commemorative Rock Garden and MacArthur Park Beach Resort. Visitors can also enjoy the panoramic view of the Leyte Gulf, and feel the ocean breeze in the area.
🌸 If you like this post, please click the links below to SHARE! Thanks.