Hotelcation: B Hotel Alabang
W
e cannot get enough of discovering hotels in Metro Manila, so HB and I grabbed the opportunity to stay at
B Hotel
which is located in the southern metro. We had a pleasant stay, and very much enjoyed for its serene atmosphere. We called room service for lunch, snack and dinner which arrived quickly. Food was good. Ive tried to order fish but to no avail. I only wish the hotel take notice and offer healthier menu items for many guests who have different dietary needs. The buffet breakfast which was included in the room price was simple and had a few selections.
Also, I hope the hotel adds more international TV channels in their cable. I wanted to catch up on one of my favorite Korean shows but it wasn't available. Anyway, the staff was consistently attentive and helpful. It was nice that the housekeeping staff came around at night asking if we need something. I noticed more than half of the hotel guests are Japanese and Koreans.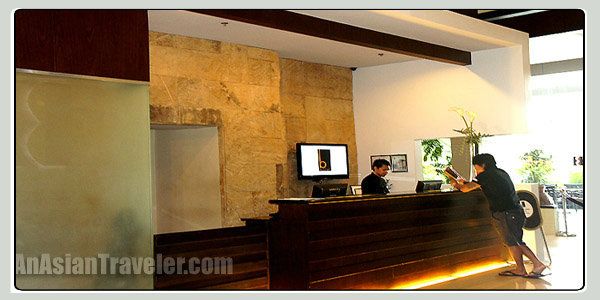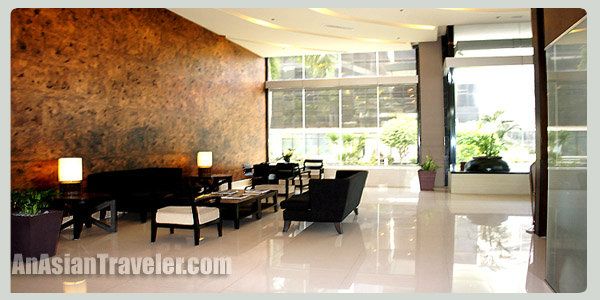 hotel lobby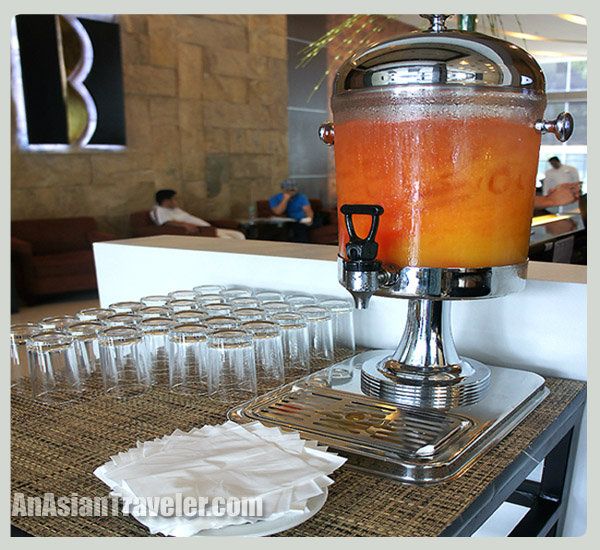 complimentary self-service iced tea station for guests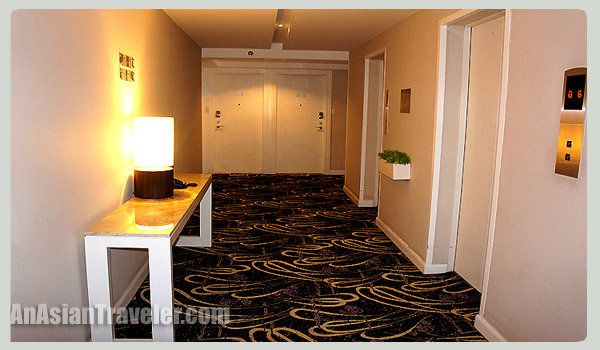 hotel hallway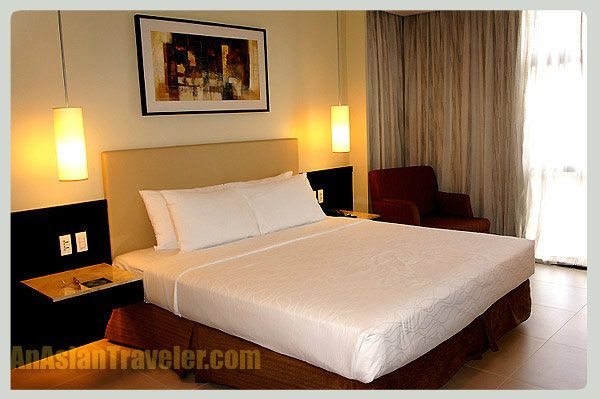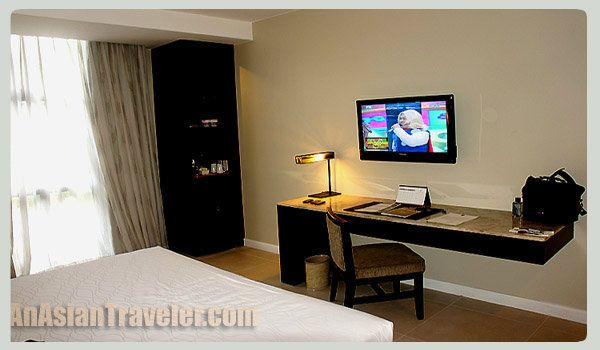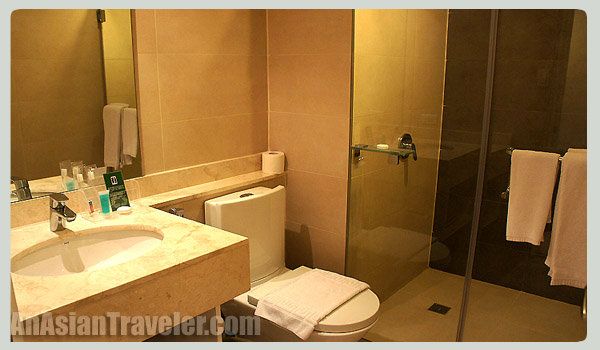 B Hotel standard bathroom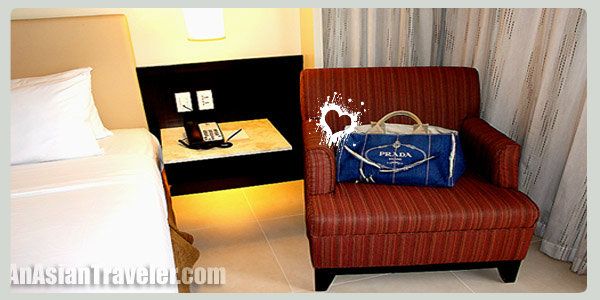 I carry a huge amount of stuff around with me, so this Prada tote bag is perfect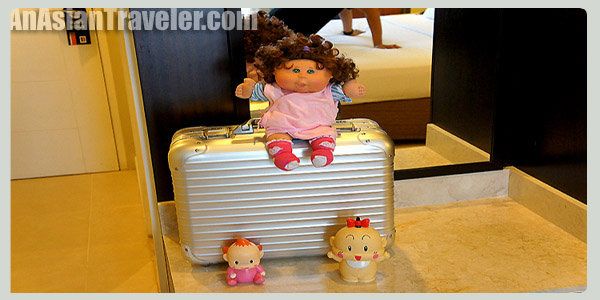 and this Rimowa carry-on aluminum luggage makes a nice companion for a short trip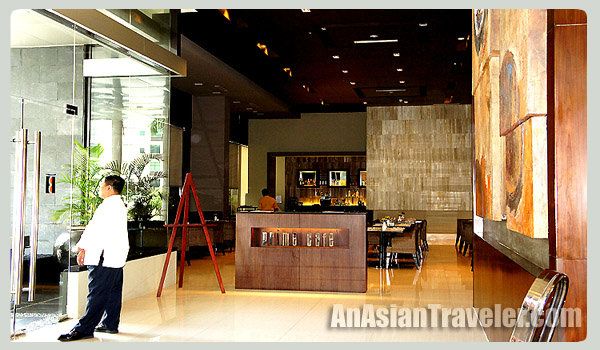 Prime Cafe where we had our complimentary buffet breakfast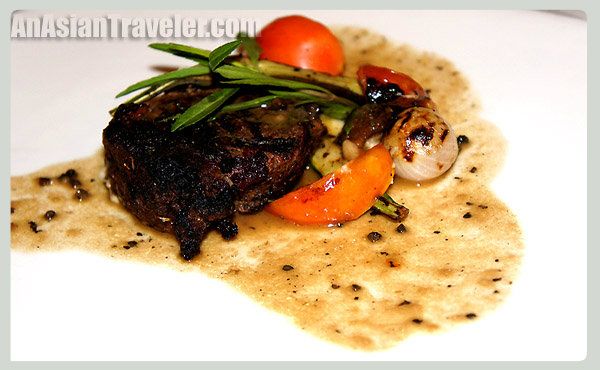 Room service: b Special Pepper Steak P440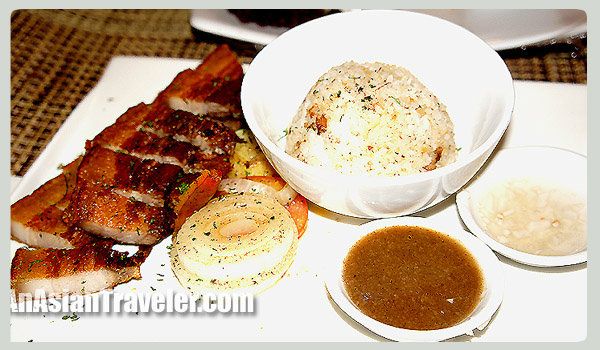 Room service: Crispy Belly P330
Room service:
B Signature Burgers P330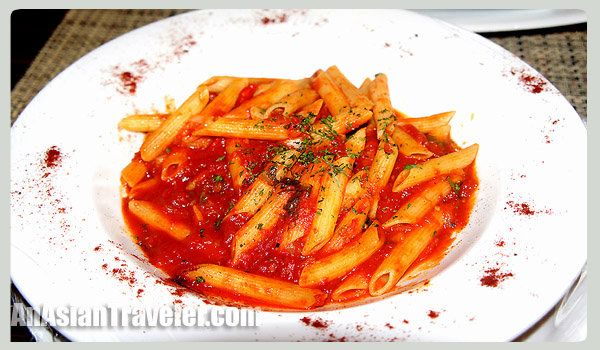 Room service:
Penne Arrabbiata P198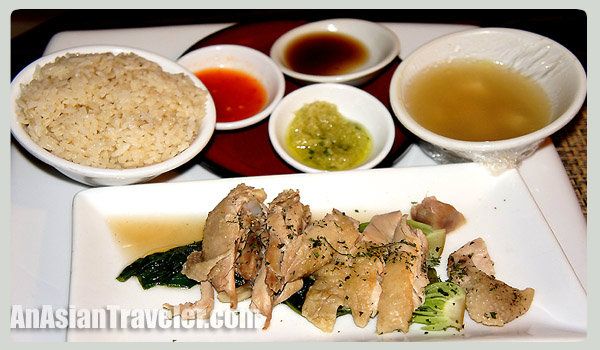 Room service:
Hainanese Chicken Rice P 385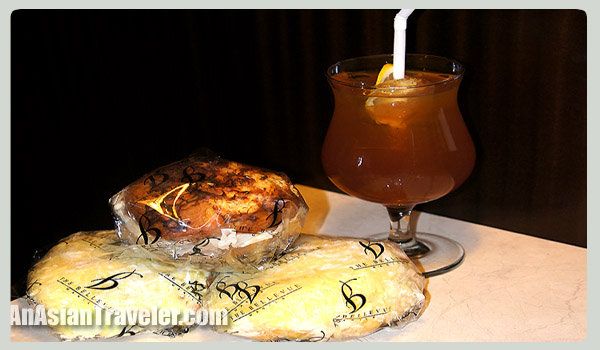 snacks bought at Pastry Corner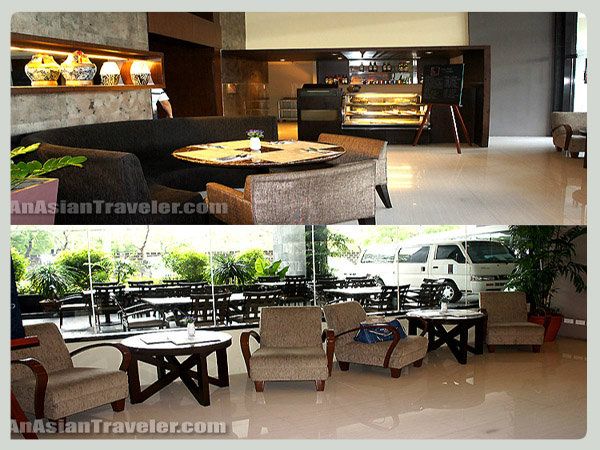 Pastry Corner
B Hotel
is located at 1207 Prime Street, Madrigal Business, Ayala Alabang, Muntinlupa just five kilometers away from the Bellevue Hotel. It's a three-star hotel for business and leisure travelers looking for a good value of money. B hotel provides unlimited broadband internet access in room and daily shuttle service to nearby Alabang commercial and financial districts.
Till next time... toodles,
♥
June
🌸 If you like this post, please click the links below to SHARE! Thanks.