H
ere's my outfit on Chinese New Year's Day to meet and welcome the water Dragon at the
Hyatt Hotel and Casino Manila
, but I'm only giving you a glimpse of the lower half of my outfit. I was planning on pairing the pants with a red blouse with silver sequin details but I went for a simple top for fear that I might draw too much attention. I really want to glam myself up a little on special occasions such like this. But most often even hotel guests don't wear something "festive casual" or "celebratory attire".
I squealed when I caught sight of this lovely Gucci Bella GG Hobo bag when I was flipping through the pages of Neiman Marcus magazine. I love the GG fabric with cuir leather trim and the light gold hardware. I couldn't resist even more when I saw it online. This bag is already out of stock but you can buy the smaller version at a much lower price. If you're interested, you can check out
Gucci official website
.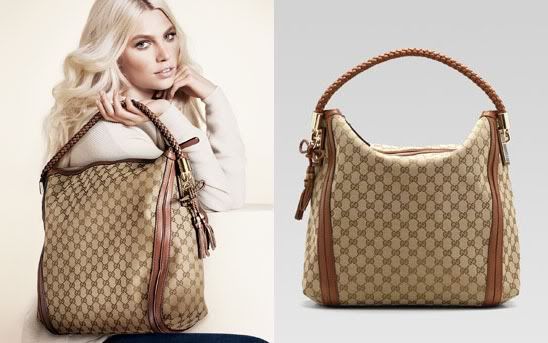 I bought these two pairs of Lacoste shoes a long time ago and just wore it for the first time last weekend. The shoes are hard to work with because they run a bit large but I resolved with some shoe insoles to occupy that extra space. (Thanks to HB for introducing me to these little rescuers). However, these shoes gave me some blisters on my feet and soon I was limping. :( Anyway, on a positive note, I thought they were perfect for the occasion since red and bright colors signifies happiness and good luck.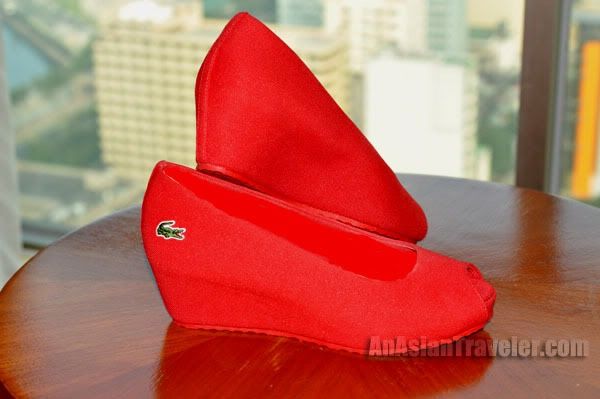 If you know me, I love accessories because they genuinely can make simple outfit look nicer and fun.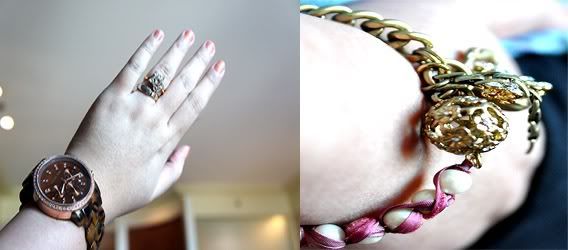 Wearing Michael Kors watch and Juicy Couture bracelet
I don't have a dragon ring, instead I wore this Betsey Johnson Asian jungle elephant ring. I love the gorgeous blue color with glitter enamel and rhinestone. It's big enough to be that perfect statement piece. Plus with its trunk up it is believed to bring good luck.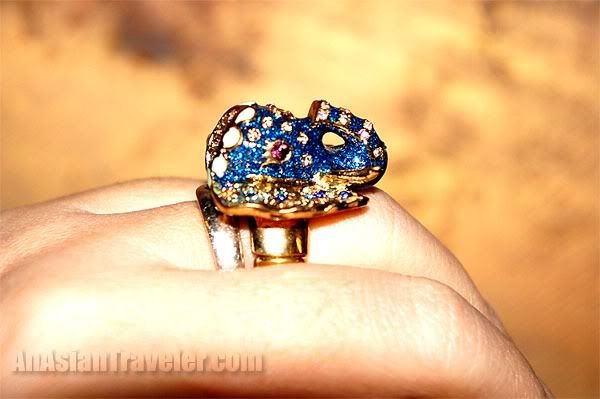 They say tangerine is considered the luckiest for its bright color this year. So it was the perfect excuse to paint my nails with orange and some glittery polish. And I really feel like it added a special good luck. :)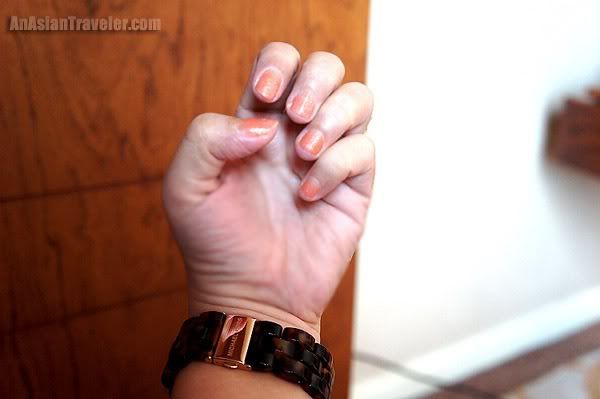 Okay, lovely peeps don't get too serious about this "luck" thing. We all know
hard work
plays an important role in a person's success. And I believe people should try to dwell more on the positive things or do good things to attract good positive vibes into their life. These are the surest signs that you will enjoy a significant increase in luck. ;)
Happy belated Lunar New Year! Gong Xi Fa Cai!
🌸 If you like this post, please click the links below to SHARE! Thanks.