CELEBRATING CHINESE NEW YEAR
S
o it was the day before Chinese New Year that we found ourselves in the heart of Malate and finally checked into our room at the
Hyatt Hotel and Casino Manila
. The hotel has a huge lobby but no seating area. I was expecting some grand Chinese-themed decorations and splendid dragons; however the hotel was almost bare. (
Sorry, I wasn't able to take photos of the lobby.
)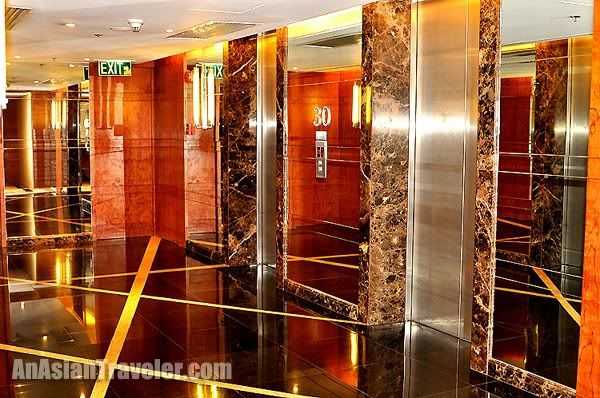 elevator hallway
We settled on a
City Bay View King
with superb views of Manila Bay and the Roxas Boulevard.
king-sized bed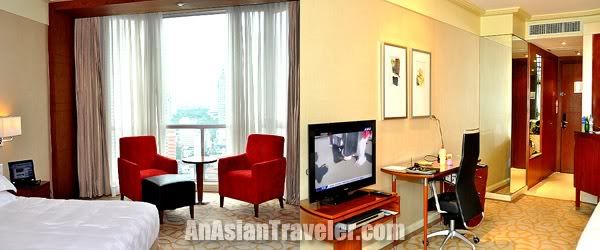 The bathroom is a very decent size, but it's the spacious shower room with a half-size deep soaking bathtub and rain-shower that we really liked a lot.
VIDEO HERE!
I was happy that the hotel was near the largest shopping center in the city. Later that day, we had our lunch at Cyma, a Greek restaurant located at Robinsons Place Manila, just a 5-minute walk from the hotel. We had Bifteka-Greek Wagyu Burger (bravo for oozing cheese goodness) and Cyma Lamb Chops.
(No pics again, forgot to bring my camera.)
It was our first time to dine there and it was quite good. After lunch, we took a short stroll and headed back to the hotel. But we first decided to hit one of our favorite stores named Cafe Mary Grace for the yummy mini truffle chocolate cake we always crave at this time of the year.
I love to dine in the privacy of our room but the prices on the room service menu are quite expensive. Anyway, it's a deluxe 5-star hotel so I expected that. We didn't do anything too extravagant, we just had some takeout food at Cyma (again), Gumbo and Ajisen Ramen, which promptly vanished into our delighted tummy that night.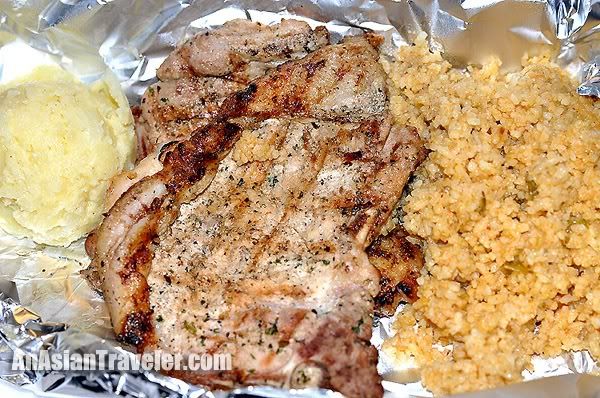 We were craving coffee but ended up buying these delicious milk green tea and milk black tea from Gong Cha, a bubble tea chain from Taiwan.

The next morning we headed to Market Cafe located on the 3rd floor of the hotel. Buffet breakfast is simple but good enough to get you started. I super love the hot green tea with bits of tea leaves in it. I almost finished the big teapot by myself. :)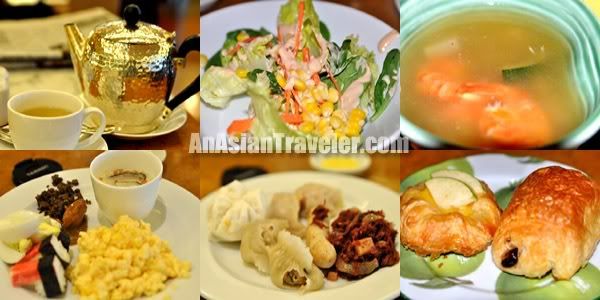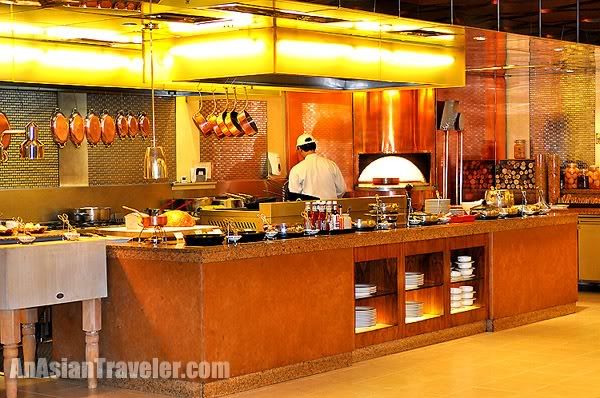 I was looking forward to see a dragon dance but just got a quick glimpse the day we checked out. The young boys were still waiting for their turn to perform and sadly it was time for us to leave. Nevertheless, glad I met my best pal Dragonico and still got the chance to snap some pictures. :)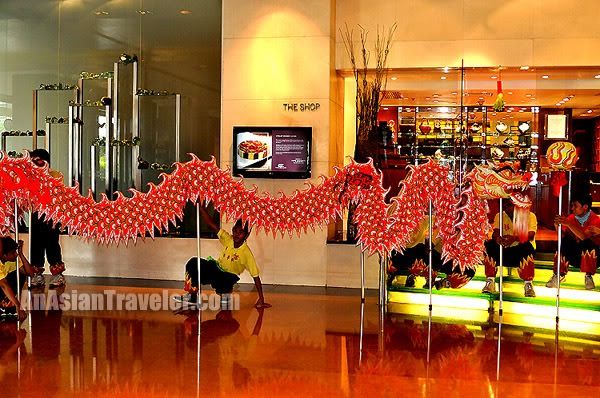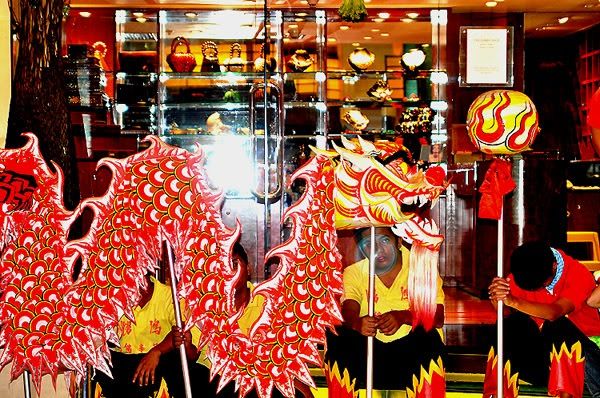 Let's try to thrive on positivity lovely peeps! Again, Gong Xi Fa Cai! :)
Address:
Hyatt Hotel and Casino Manila
1588 Pedro Gil cor. M.H. Del Pilar
Manila, Philippines 1004

best western premier


🌸 If you like this post, please click the links below to SHARE! Thanks.