C

hristmas is fast
approaching! I could already hear a joyous clamor of bells jingle-ing and the wonderful sound of Christmas carols in the air. You know the famous English Christmas carol "The Twelve Days of Christmas"? I'm doing a mini version of that, which means that each day I'll be enumerating a series of gifts given to me. Instead of 12 days I'll shortened it to 5 days only. Actually these are my early Christmas presents. hehe Oh well, I'll share it with you anyway. ;) And for those who like what I have, I'll try to share the link so that you can have your last minute shopping. But these items are probably already out of stock. Good luck!
Today I received ...
O

n the first day of Christmas,
my true love gave to me...

A Burberry explorer bag.
Burberry Medium Canvas Shoulder Bag bought at
Saks Fifth Avenue
(
out of stock
)
from the SS11 Explorer Collection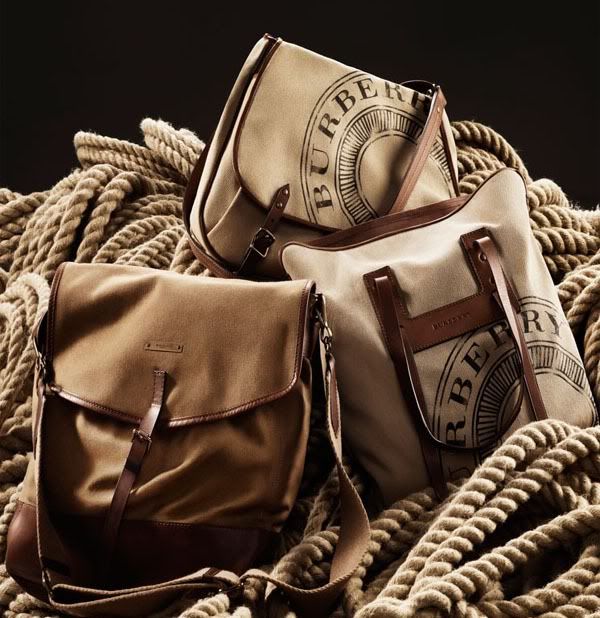 Burberry SS11 Explorer Collection