LOUIS VUITTON: WHAT ONCE A DREAM BECOMES A REALITY
I
have been eyeing these exquisite babies every time I visit the
Louis Vuitton official website
, but couldn't muster up enough courage to spend a fortune on one of these luxury purses.
Anyway, can I just share this good news?
It was on a Wednesday afternoon that I went into panic mode knowing that this dream would soon become a reality. My generous benefactor absolutely overwhelmed me not only one but two adorable
Louis Vuitton
handbags that he purchased at
Louis Vuitton Greenbelt, Makati
. I am beyond ecstatic that I was literally on the verge of tears like a little child, seriously.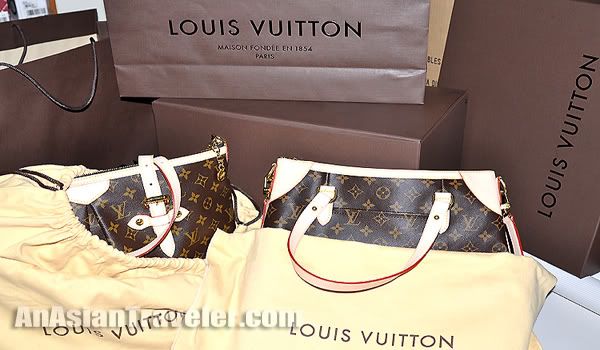 LOUIS VUITTON:
Odeon GM
and
Palermo GM
Here's a cute video featuring my LV photos
I own a few designer bags but this purchase was very special to me. The Louis Vuitton classic handbag has always been my dream.
I'm not a high maintenance wife. :) Big or small I am always grateful for every good thing that comes my way.
But right now, let me just say I'm feeling pretty spoiled, really really spoiled! ;)
🌸 If you like this post, please click the links below to SHARE! Thanks.