PHILIPPINE LOCAL DELICACY: PINASUGBO
H
B was in Bacolod City recently and brought home some pasalubong for me. Two packs of
Pinasugbo
fed me the whole week. Goodness, I can't even begin to tell you how delish it was! It is now one of my favorite snacks. These yummy little things are made of thinly sliced saba bananas, deep fried, coated in caramelized brown sugar and sprinkled lightly with sesame seeds. A little warning though, this is sticky. Enjoy and salivate at the tempting photos! :)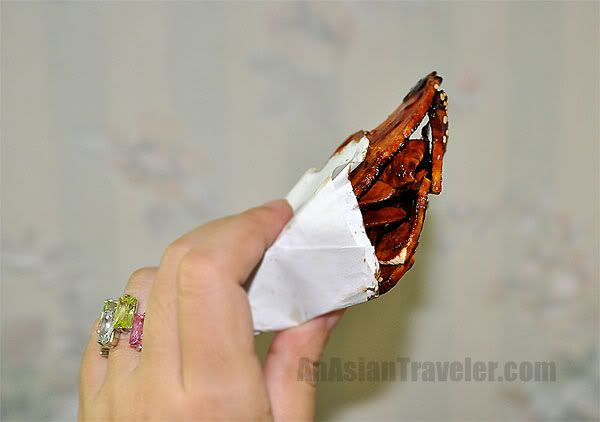 Pinasugbo is one of the favorite delicacies in Western Visayas particularly in IloIlo, Bacolod, Aklan and Roxas. HB bought the Pinasugbo at Original Biscocho Haus known for its wide variety of special homemade delicacies.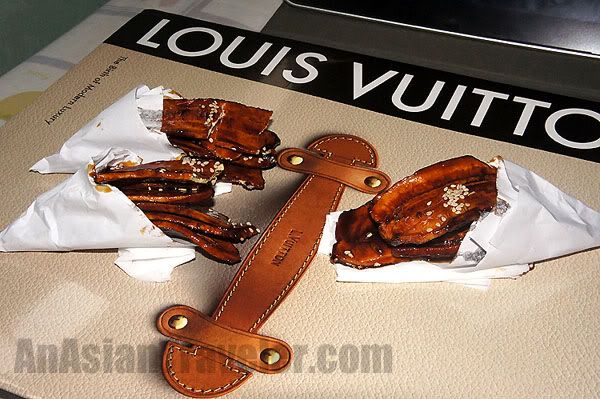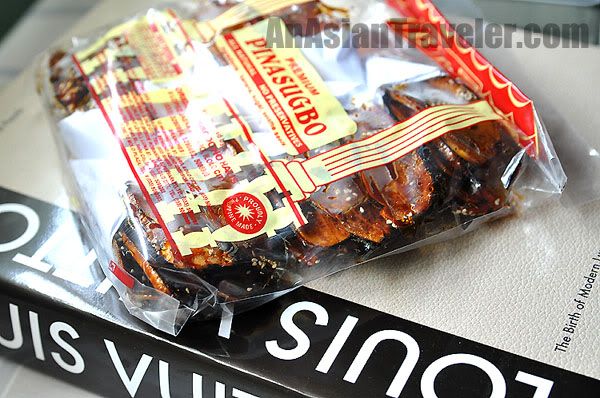 And I also got a
Turkey sandwich
with apple. I was surprised the whole sandwich was four times bigger than my hand. So HUGE and muy delicioso! Ah, what can I say... eating is one of the pleasures of life (in moderation of course).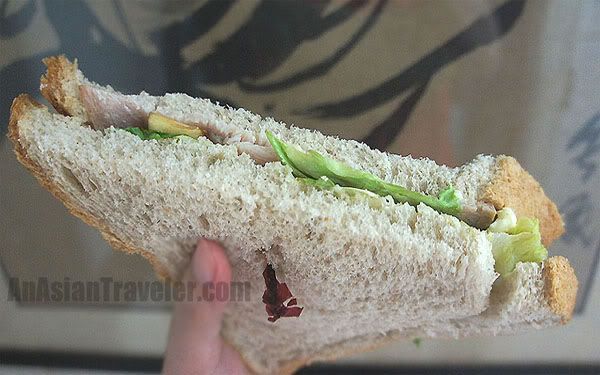 🌸 If you like this post, please click the links below to SHARE! Thanks.