PART 1: UNIVERSAL STUDIOS SINGAPORE
W
e all headed out to
Universal Studios
which is also located within Resorts World Sentosa on Sentosa Island. A place like this is usually where I like to spend time - plenty of choice when it comes to having fun. I expected a less busy park because it was a weekday but it seemed to be teeming with people. Anyway, I actually had loads of fun here.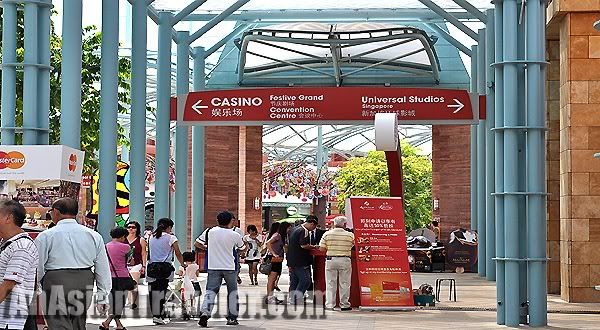 alighted at waterfront station - on our way to Universal Studios Singapore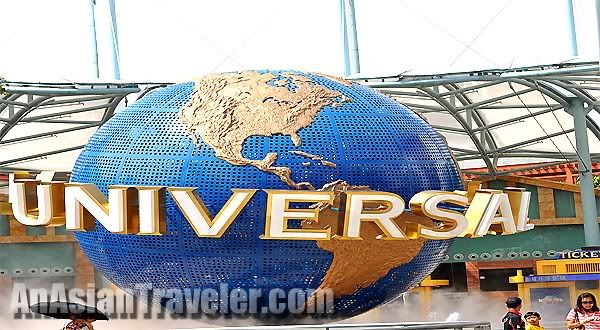 the universal globe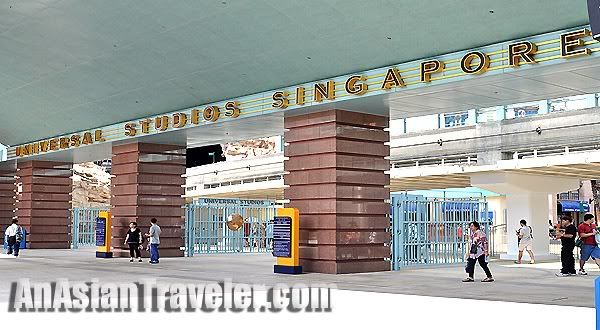 entrance to the Universal Studios Singapore - Southeast Asia's first movie theme park
Similar to the other theme parks, Universal Studios Singapore is divided into seven uniquely themed zones such as Madagascar, Far Far Away, The lost World, Ancient Egypt, Sci-Fi City, New York and Hollywood. We booked and purchased our tickets online, one day pass peak - adult (13-64) was S$72.
As soon as we entered the park we were immediately drawn to the
Universal Studios Store
. I began perusing excitedly and wanted to buy those mugs but I know I won't be using it as I still have unused Ralph Lauren mugs at home. So I had to control myself. I left the store empty handed which was probably a good thing for my wallet. :) But Ate M bought something for my nephew.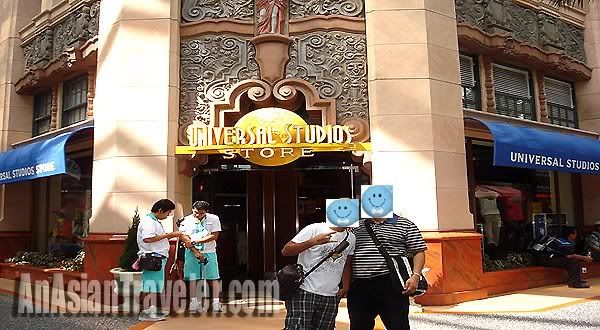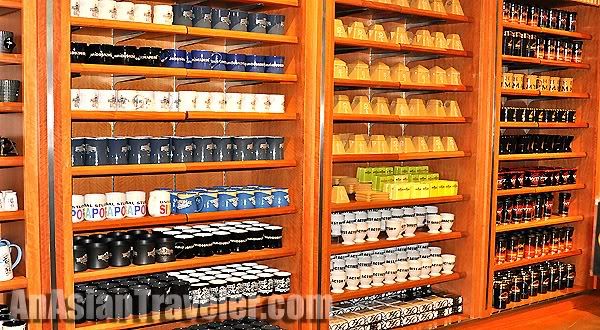 mugs
assorted ball pens
tote bags
There are interesting mascots and costumed character casually strolling around the park where you can take pictures with. So we jumped at the chance to take as many photos as we possibly could to capture wonderful moments! It was definitely one of the highlights of our frolicking!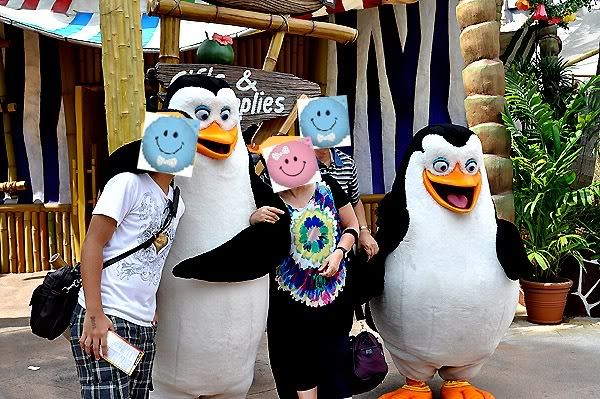 the penguins of Madagascar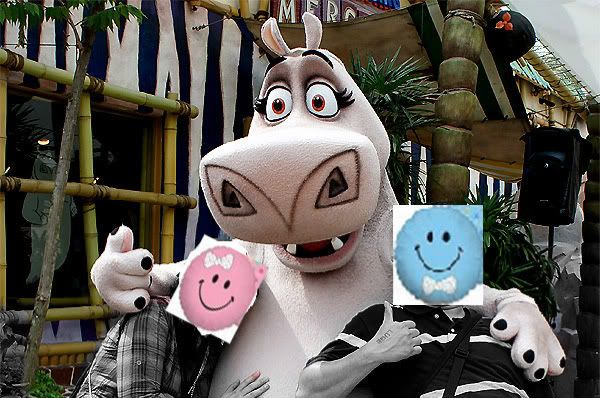 Gloria the Hippo from Madagascar
Hollywood zone: Frankenstein's monster
robotic guys at Sci-Fi city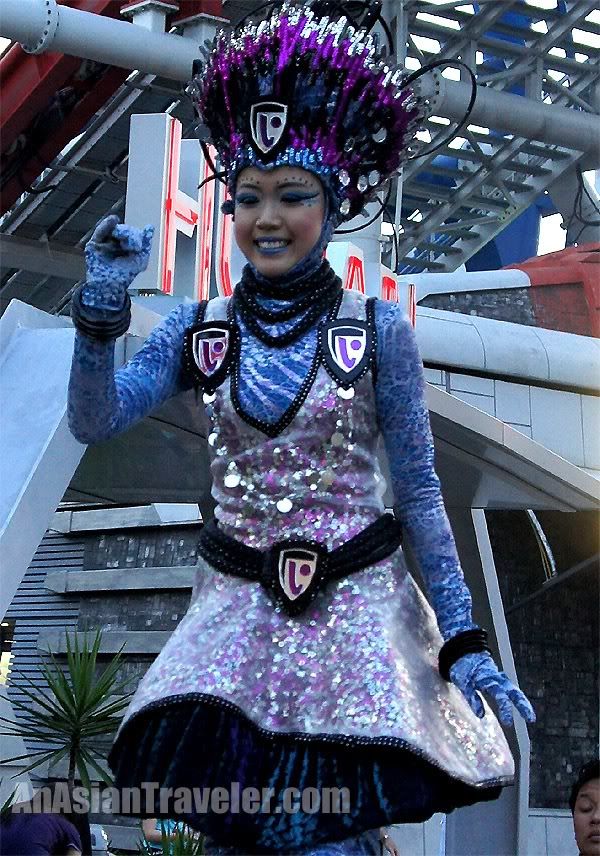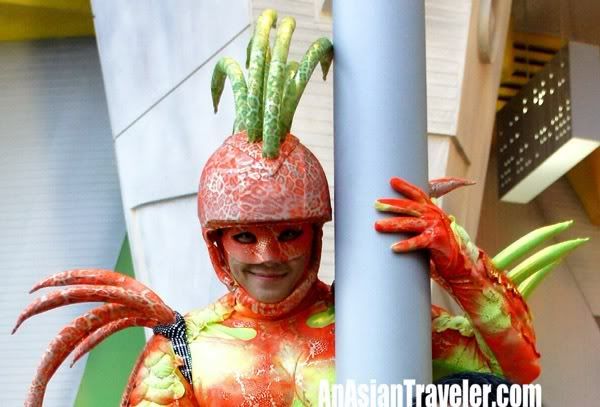 I'm absolutely enamored with the Pharaohs. Oh heavens, look at those abs! Hot hot hot!!!
(To my dear HB, they're just a visual feast for the eyes but not for the heart.)

*wink* wink*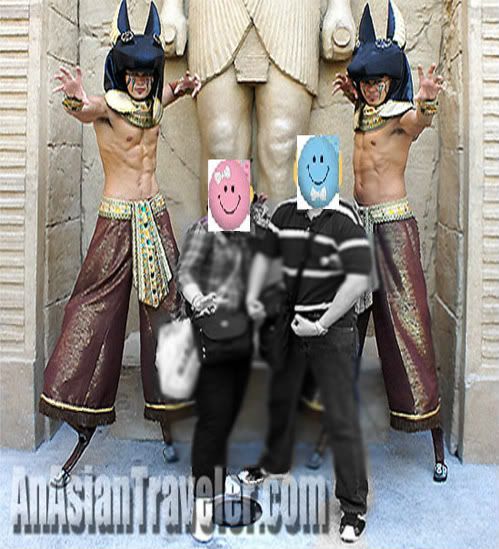 Nevertheless, I also let him had a grand time with these two pretty women - Betty Boop and Marilyn Monroe! haha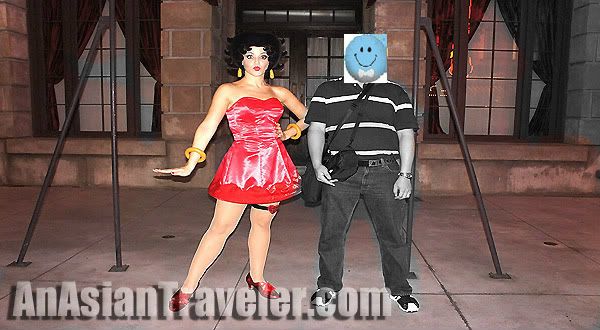 sexy Betty Boop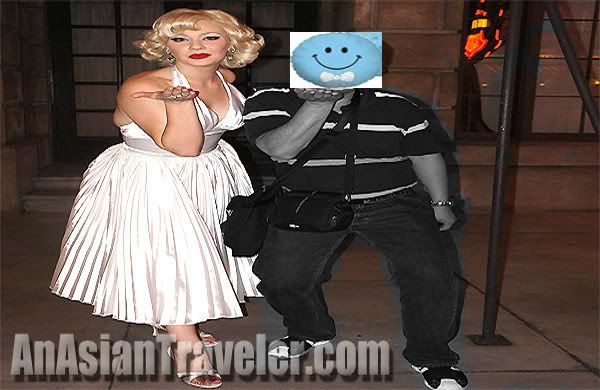 voluptuous Marilyn Monroe
At Far Far Away Castle, we got the chance to join Princess Fiona & Shrek in a fairytale 4-D Adventure. However, it wasn't as exciting as I thought it would be. First, there was a long line of densely packed people and the waiting was agonizing. I think we queued up for almost an hour.
Second, the pre-show was way too long that I nearly got a stiff neck looking at the video projection screen which was mounted too high. As for the movie, I was looking for some excitement but the
Shrek 4-D Adventure
turned out to be a snooze-fest! (But the kids will probably love them.)
Related Post:
Part 2 - Universal Studios Singapore
live well
♥
laugh often
♥
love much, June
🌸 If you like this post, please click the links below to SHARE! Thanks.