SHOPPING: PRADA-ISH OXFORD WEDGE
I
was delighted to finally acquire a pair of oxford wedge at a very low price, very similar to Prada Brogues or Creepers ($795) seen on the Prada Spring/Summer 2011 runway. I like the vintage look it has and the 1 1/2 inch wedge heel is the perfect height I was looking for!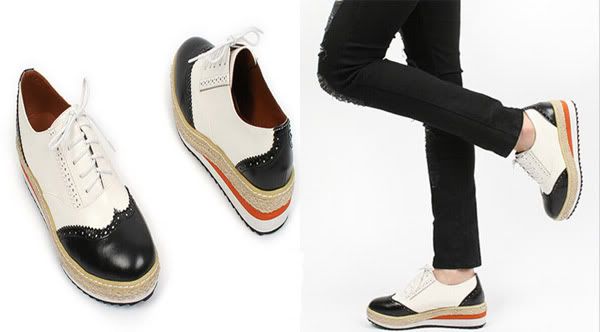 my recently purchased Prada-ish wedge from not so well-known brand
Keeping up with latest style without breaking the wallet and buying less than $50 shoes are more than enough to put me on cloud nine. Woot!
Prada Brogues or Creepers seen on the Prada Spring/Summer 2011 runway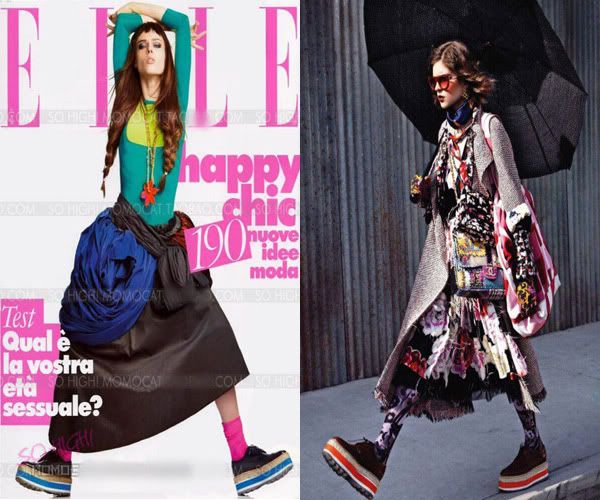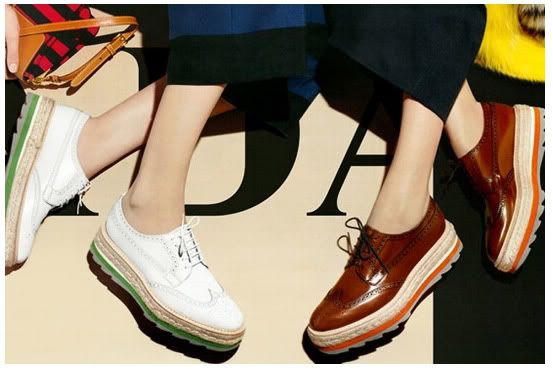 Furthermore, I thought it would be great to share with you some of the oxford wedges I stumbled across on the web. I'd love to have them in my collection as well. :) However, the 2.5 platform shoes of
Jeffrey Campbell Ad Long
is a bit too much for me. Price is around US$146.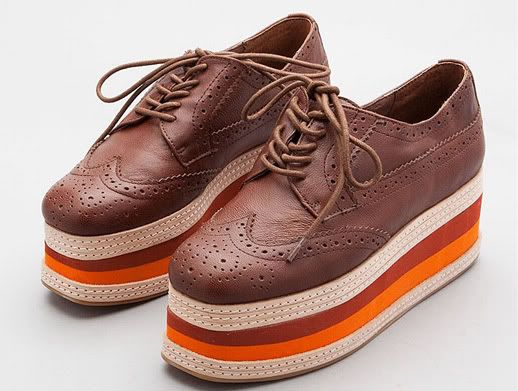 Jeffrey Campbell Ad Long Brown Combo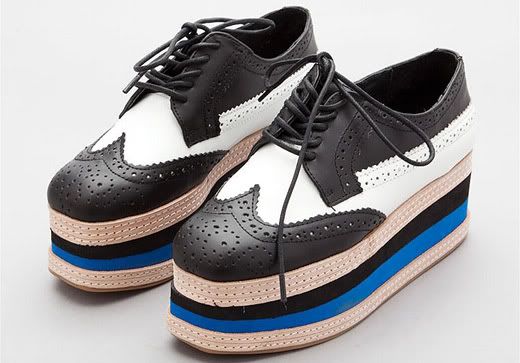 Jeffrey Campbell Ad Long Black/White
Another nice oxford wedges called
Flats-Creepier
from ModeKungen Sweden around
€
87.

And I happened to see a similar style - the SS2012 shoes for men from Church.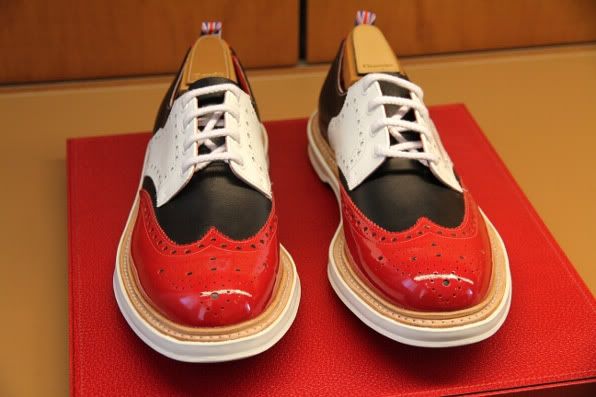 pic from bryanboy
Check out also the limited edition
Comme des Garcons Shirt x The Generic Man LongWing Brogue
. Available in Central Hong Kong.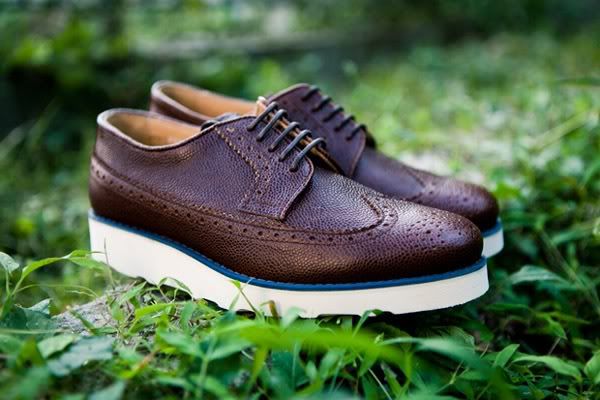 pic from hypebeast
🌸 If you like this post, please click the links below to SHARE! Thanks.