2010 TAIPEI INTERNATIONAL FLORA EXPOSITION
O
ur agenda for the day was to tour the
Taipei International Flora Exposition
, which opened last November 2, 2010 and will run until April 25, 2011.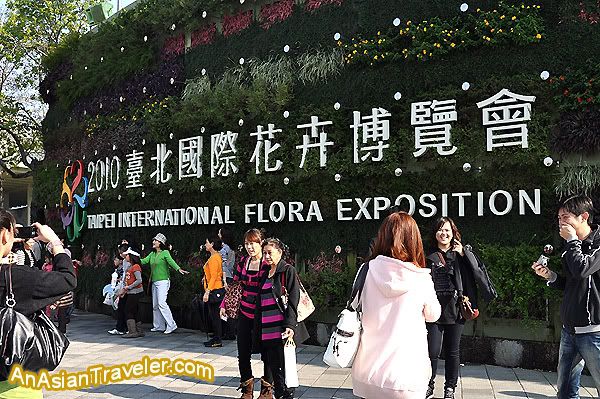 entrance
We had never been out to any flora expo, so we did not know what to expect. Thankfully, there are deals on admission. And to get that good deal, we of course went early in the afternoon so we got a discounted ticket (NT$200). Normally, general admission is NT$ 300. But the best deal of all is the evening ticket (NT$150).
ticket booths at the entrance of the Taipei International Flora Exposition
The expo site is HUGE and need a lot of walking. I didn't have the strength to wander through the
91.8 hectares
park. And I can't even begin to describe how big the crowd was. The expo was overflowing with a sea of people! I really don't like crowded places, it's like they're sucking up all my energy that I easily get tired or worst I feel like I'm out of oxygen. But I refused to let it ruin our tour, and just for you peeps - I made an effort to take as many pictures as I could. :) HB did the videotaping and also took several snapshots. Hope you like it. :)
VIDEO HERE!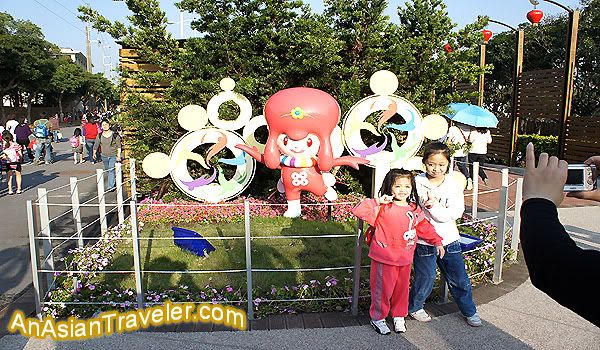 one of the Flora Expo mascots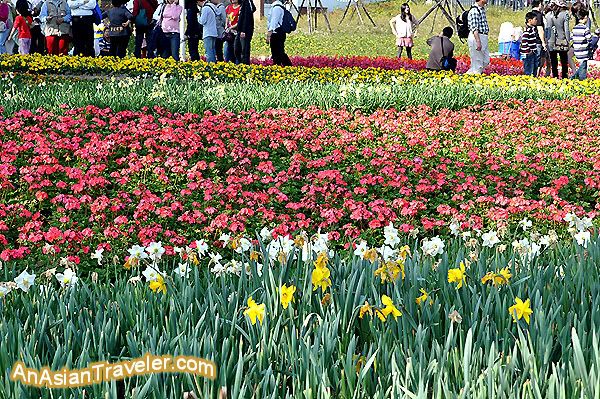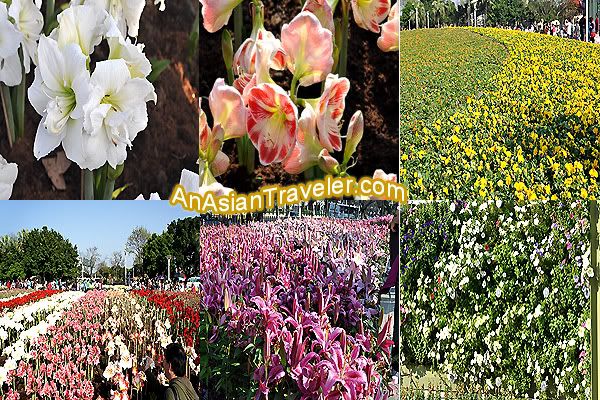 VIDEO HERE!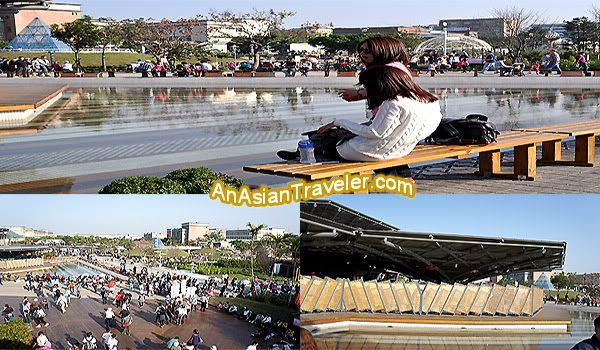 Getting a descent picture can be a daunting task if you're packed like a sardines at a crowded tunnel.
Floral Tunnel
:
flowers from hanging basket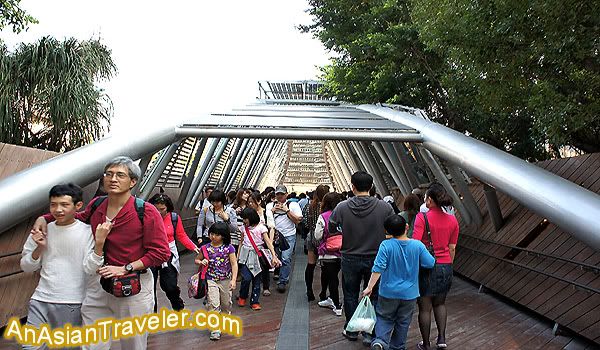 just one of the tunnels without floral display
We finally decided not to brave the insane queues. I must say PATIENCE is what you need to get into every pavilions where you have to wait for long hours.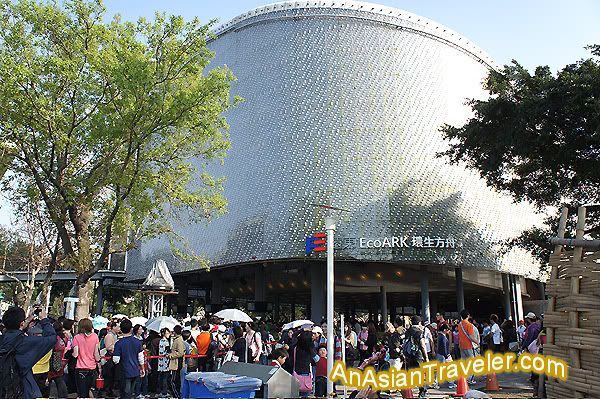 One of the stage performances we caught sight of. The large crowd of spectators didn't even seem to care standing under the mid-afternoon sun.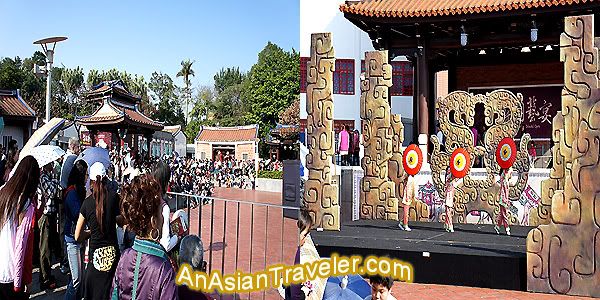 Some of the food and beverage areas.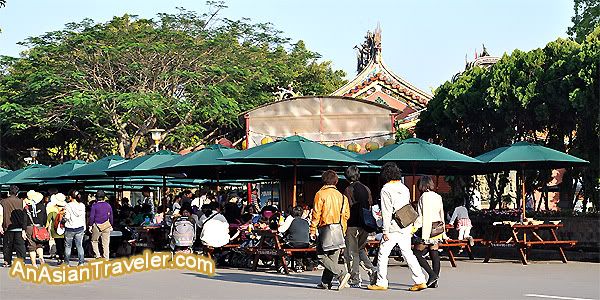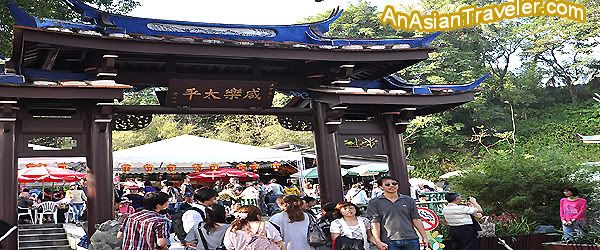 The 2010 Taipei International Flora Exposition has 14 pavilions and is spread out over four park areas. Each area is also covered with many outdoor gardens including a Global Garden area. Some of the featured exhibits are from the Philippines, Hong Kong, Palau, Hungary, USA, Greece and the Netherlands.
When I saw the Cagsawa Ruins in Albay, I knew immediately that it was the Philippine exhibit area.
Cagsawa Church Replica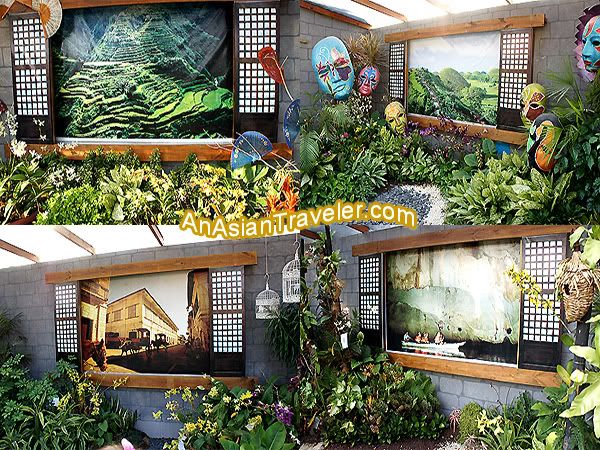 The Philippine Orchid Society Exhibit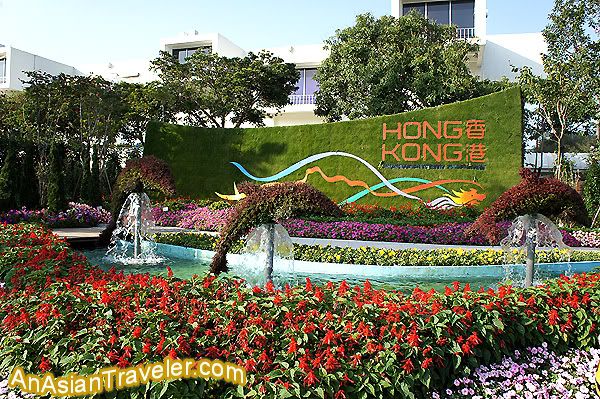 Hong Kong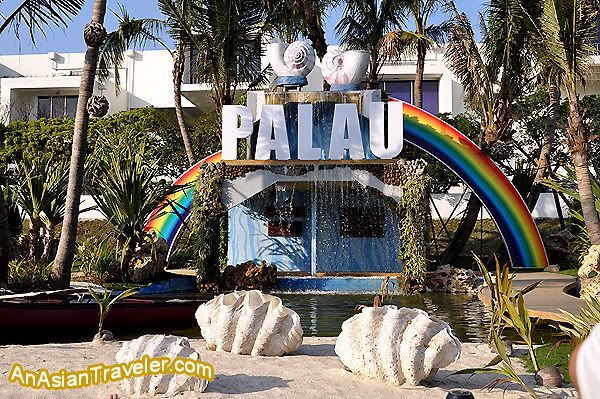 Palau

Hungarian Garden - the Garden of Tradition
It was nice to walk through and see how beautiful they were. But honestly, I would have appreciated the expo a lot more if it was less crowded. I wonder if they have capacity guidelines. Nevertheless, it was still fun wandering in the outdoor gardens and take snapshots of. We got to see flowers in full bloom, beautiful intricately designed floral beds, and nice manicured landscaping. It was certainly a different experience for us.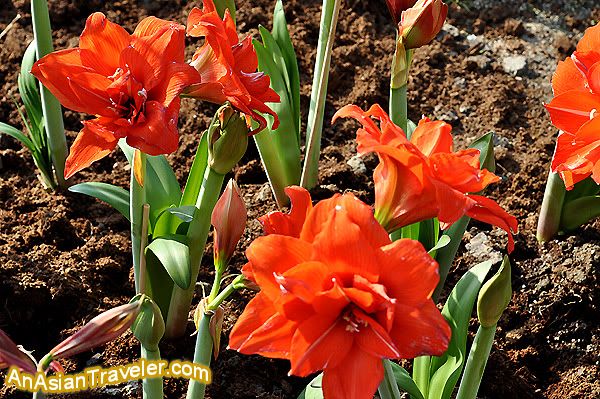 We took a taxi from the hotel to the Flora Expo. There are other convenient and efficient public transportation to visit here. Yuanshan Station is conveniently located near the expo site.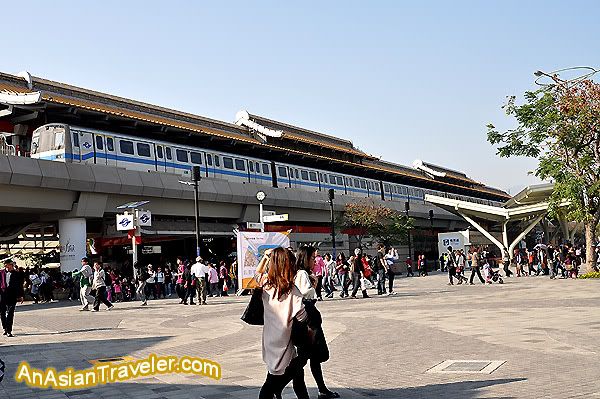 🌸 If you like this post, please click the links below to SHARE! Thanks.