TAKE A PEEK INSIDE MY BAG
H
ello there! Just a quick post here.
It's always interesting to take a peek at what's inside another woman's bag. So I thought I'd take this opportunity to let you see into my bag that I lug around with me whenever I go out or traveling.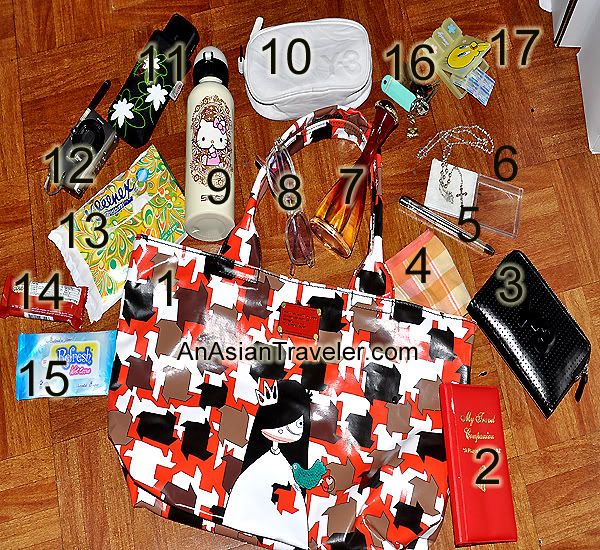 There's nothing really special, just simple stuff and essentials that most of us women probably bring. ;)
1. Marc by Marc Jacobs Miss Marc tote bag
2. Prayer book
3. Y3- Yohji Yamamoto wallet
4. Handkerchief
5. Ball pen
6. Dolce and Gabbana rosary and necklace
7. Cabaret perfume for women by Parfums Gres
8. Asos sunglass
9. Sigg Hello Kitty bottle
10. Y3- Yohji Yamamoto make-up kit
11. Nokia Cellphone
12. Canon digital camera
13. Kleenex tissue
14. Chocolate bar/candy
15. Wet tissue
16. Keys
17. Medicine kit
How about you peeps, what essentials do you carry in your bag?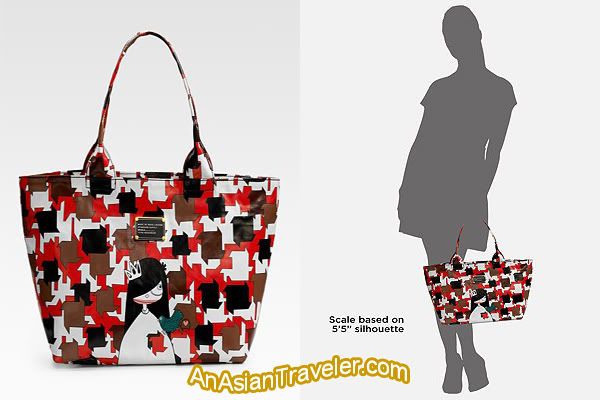 photo courtesy by Saks Fifth Avenue

Thanks for visiting and have a fabulous weekend! :)
🌸 If you like this post, please click the links below to SHARE! Thanks.