PART 3: WELCOME TWENTY ELEVEN!
O

n New Year's Day, I just wore a simple and somewhat purplish long sleeve shirt and a dark brown palazzo pants. I paired it with my 80%20 Bonnie Mesh Open Toe Cork Wedge shoes in natural color and my Pauls' Boutique Weekender Oversized Amy Bag in black.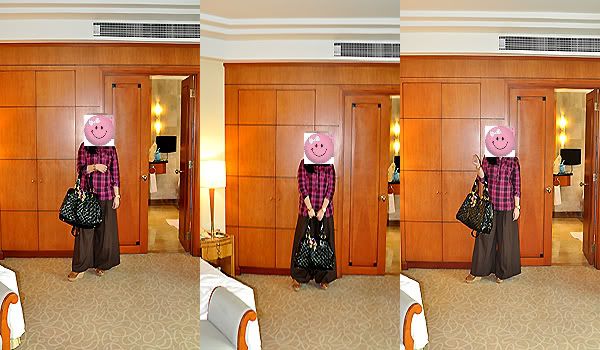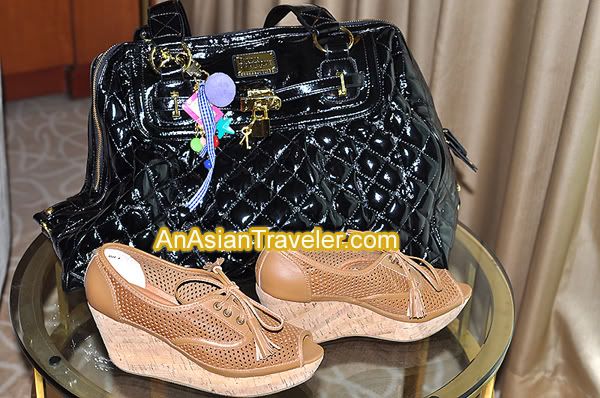 Pacific Lounge of the Pan Pacific Hotel Manila was the ideal spot to start off our
day
with a delightful buffet breakfast spread
.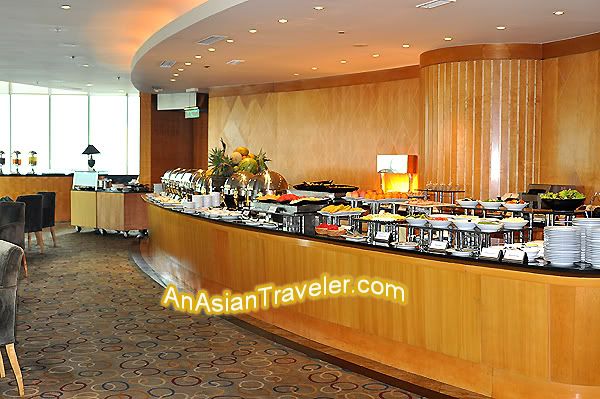 After I scanned the area, I
was like a giddy child knowing that there was no guest yet in the restaurant except us.
"Where are the people?" HB wondering. "Probably still sleeping like a log after last night's celebration,"
I replied
.
And so I ended up having a really nice time taking photos without obstruction.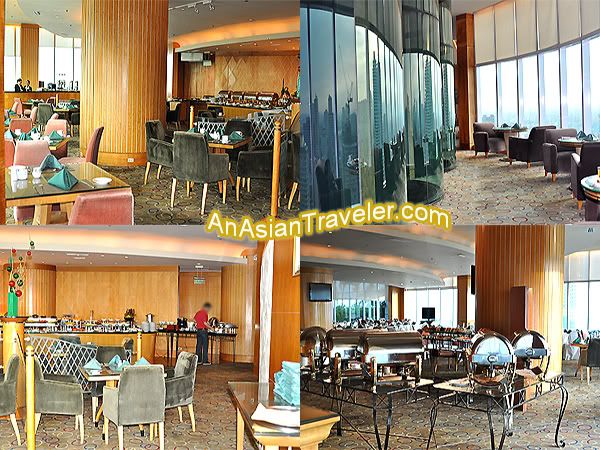 What's appealing about the Pacific Lounge
is the floor to ceiling glass walls that adoringly wrap the lounge.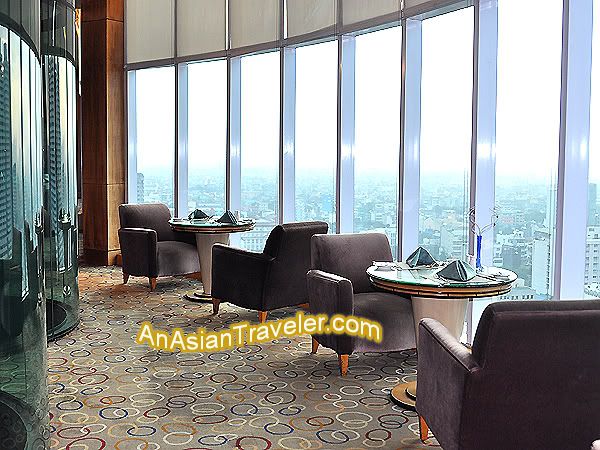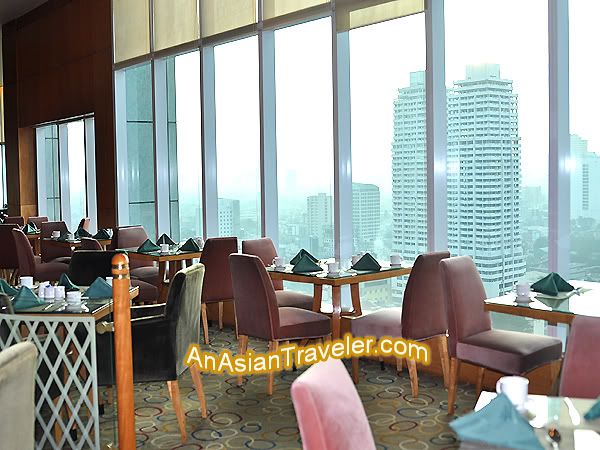 However, what really awaits guests when they arrive on the 21st floor is the awesome view. I certainly was gawping most of the time that I was there.


Roxas Boulevard and Manila Bay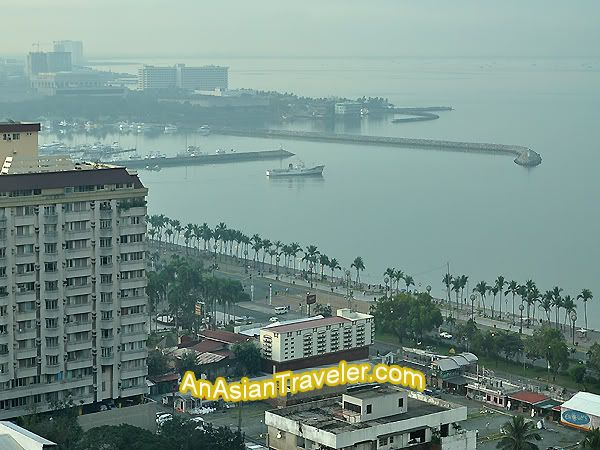 The food was fine and they had healthy options, hot food items, international cheeses, carving station, bread and desserts station, Japanese station, salad station and more. Snappy staff was nice and was constantly around to take care of our needs. And he gave us a pitcher of hot-brewed coffee.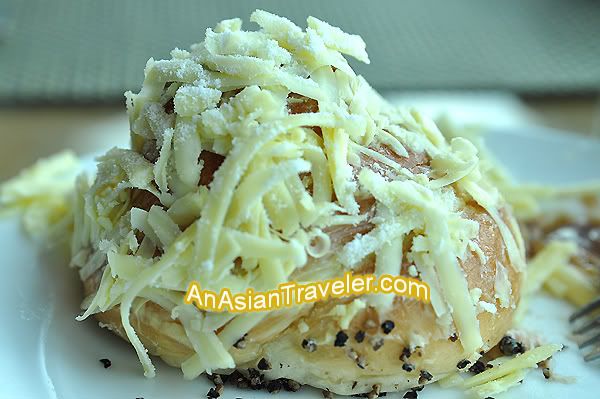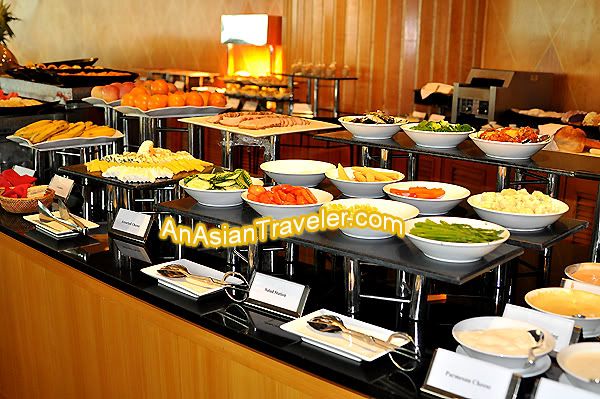 assorted donuts, danish pastries, pandesal, soft rolls, bagels, croissant and muffins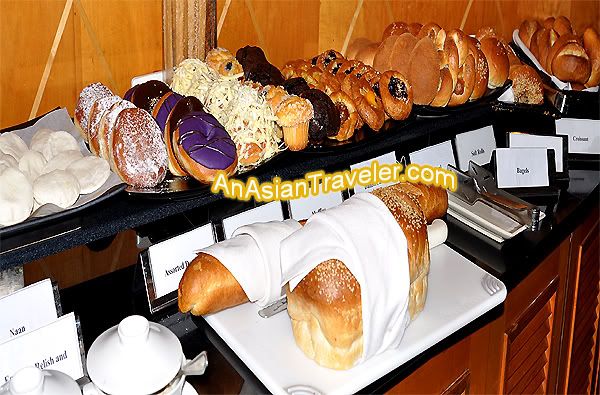 fruit cake, fruit tart and opera sliced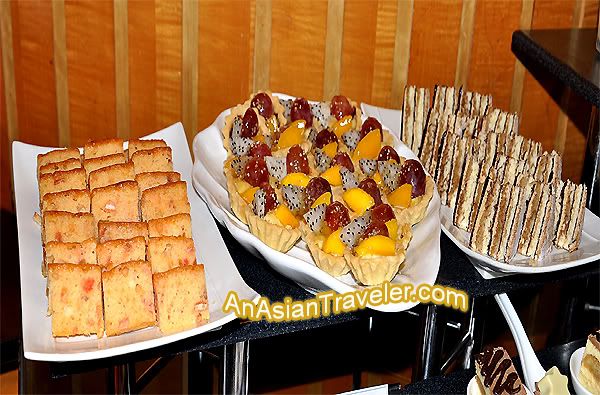 After satisfying our tummy, HB decided to do a little exploring in the hotel's outdoor swimming pool and gym area.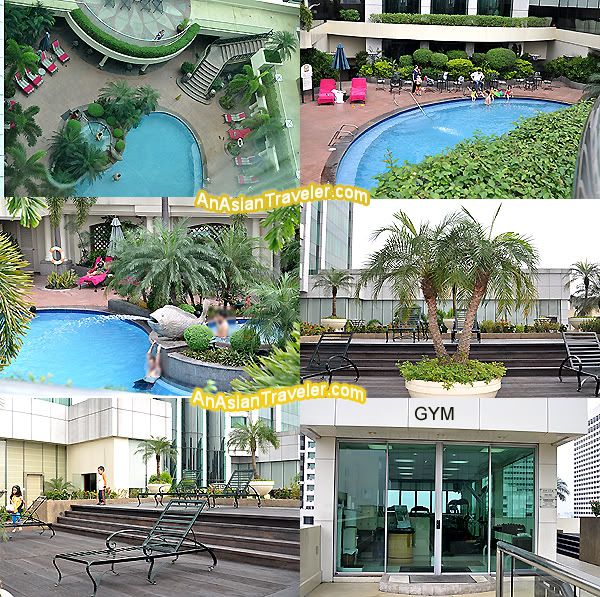 the view from the sun deck


Overall, we had a wonderful stay at the hotel except for the inconvenience upon check-in. Our takeout dinner might not be a lavish gourmet meal, but the city offered enough charm for a truly cherished New Year's Day celebration. The location of the hotel is perfect, centrally situated in Malate. It is near all kinds of shops and restaurants.

Coming back for more? Most definitely.




Address:


Pan Pacific Manila is located at M. Adriatico
corner Gen. Malvar Streets, Malate, Manila, Philippines.




Related Posts:


Part 1: Arrival at Pan Pacific Hotel Manila
Part 2: Myriad of Sparkling Lights



🌸 If you like this post, please click the links below to SHARE! Thanks.