PART 1: ARRIVAL AT PAN PACIFIC HOTEL MANILA
I
t was New Year's Eve when we went to
Pan Pacific Hotel Manila
to spend for a night. We arrived a bit early (around 1:30pm); HB proceeded to the front desk for check -in while I busied myself taking photos of the hotel.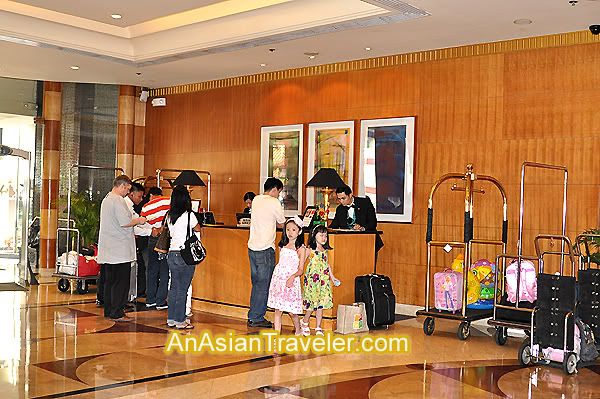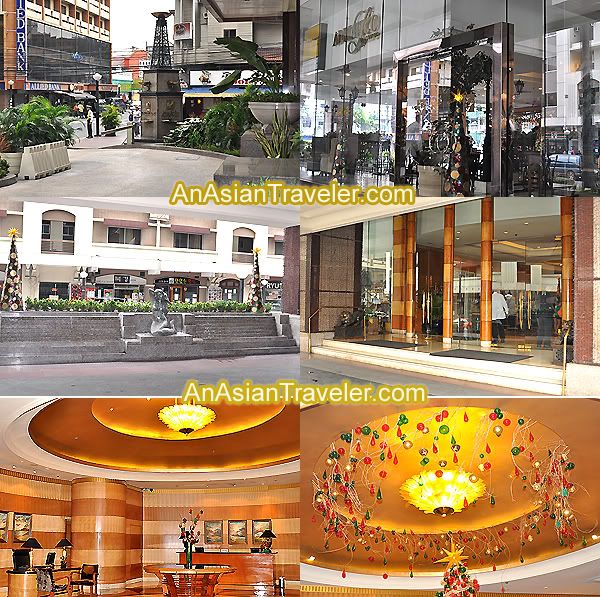 The lobby, the lighting and the Christmas decors made everything look so festive and luxurious. Absolutely gives me the warm and fuzzy yuletide feeling!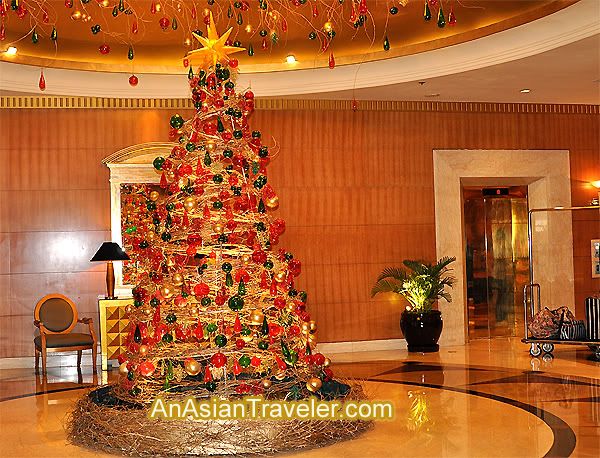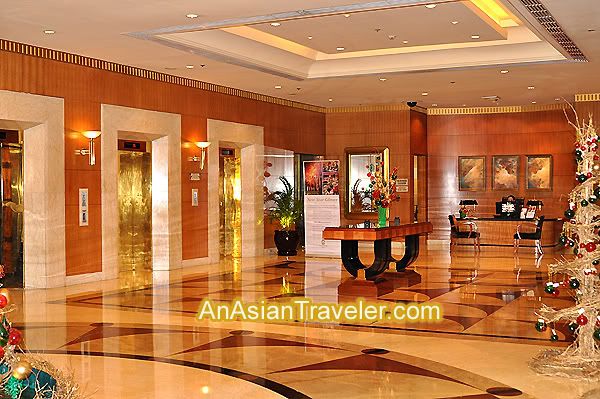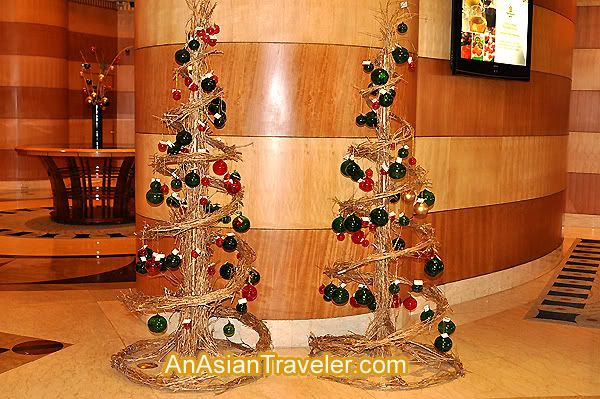 They told us to wait and we were ushered first to the Lobby Lounge area for a free welcome drink. (Poor us, we had no idea we would be waiting there for what seemed like forever to check in.)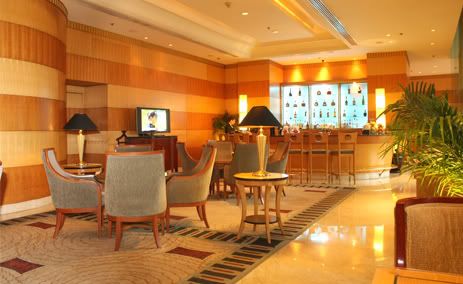 lobby lounge
(pan pacific photo)
The bartender offered us this mocktail (non-alcoholic mixed drink) called
Pacific Sunset
which has a mixture of pineapple juice, grape juice, lemon and lime soda. It was a good surprise since it was not mentioned in the package. If you want to try this, it cost around Php 200.00.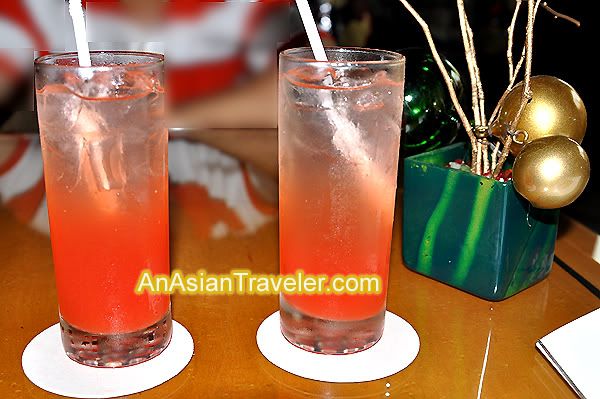 More than an hour later, our enthusiasm began to falter. There was a lot of confusion as to what time were they able to accommodate us. That was probably the reason why guests clustered throughout the lobby lounge.
Needless to say, the situation was unsettling to us. The hotel manager offered another room on the lower level and a 20% discount. But HB insisted to have the Pacific King Room on a higher floor which they gave us when we made the online reservation. After a few minutes of waiting, eventually, the manager requested us to wait for another hour since they were still in the process of preparing and cleaning the room.
Starving (it was almost 3pm), we settled on having our super late lunch at
Robinson's Place Manila
, which is just one block away from the hotel.
(wikipedia photo)
We headed straight at
Ajisen Ramen Restaurant
to have a
Katsudon
Php 155.00 (a breaded pork chop with leek, shitake mushroom and egg),
Spicy Ramen
Php 215.00 (ajisen ramen topping with spicy pork), and Gyoza Php 88.00. Our verdict, the Ajisen Ramen Restaurants in Shanghai taste so much better than here in Manila.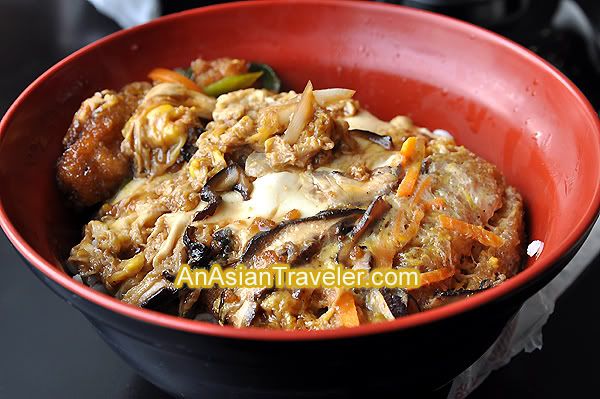 katsudon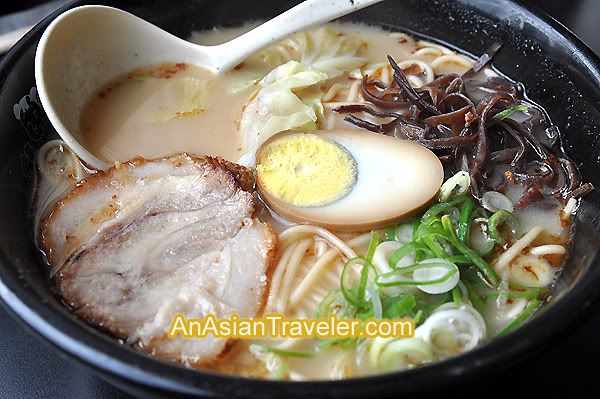 spicy ramen
Before heading back to the hotel, we stopped off for some takeout food at Gumbo, Piadina Italiana and Theobroma.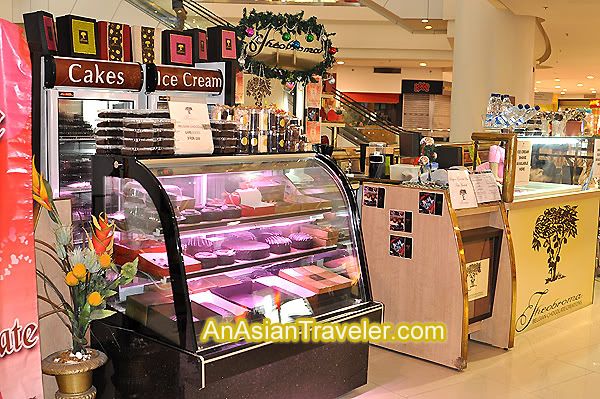 Past 4pm, we arrived at the hotel.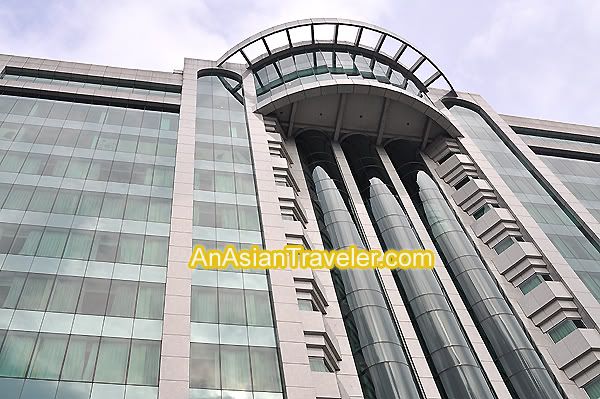 I was already feeling sleepy and lethargic. Thank God, they were able to provide accommodation for us. And they compensated us with late check-out.
Related Post:
Part 2: Myriad of Sparkling Lights
Part 3: Welcome Twenty Eleven!
🌸 If you like this post, please click the links below to SHARE! Thanks.