FIRST AQUARIUM-THEMED HOTEL IN THE PHILIPPINES
A
s its name suggests,
Hotel H20

offers an Aquarium-themed rooms
. In fact, it is the first Aquarium-themed urban resort hotel in the Philippines, located just behind Quirino Grand Stand in Manila. So in order to satiate our ardent curiosity, we booked the
H20
Aqua Room (Php 6,318.00
) directly with the hotel using an online booking system. (
Please note that prices at other dates may vary.
)
the queen size bed with cotton linens
Video here!
As we walked in, I noticed a slight funky smell probably coming from the huge aquarium but we immediately got over it. We were excited to see the aquarium wall that houses 3,000 pieces of dazzling marine life.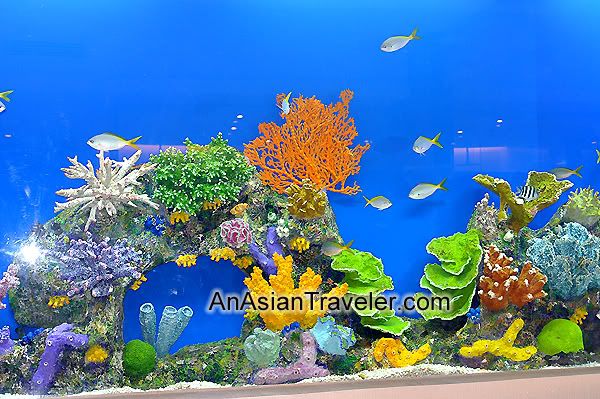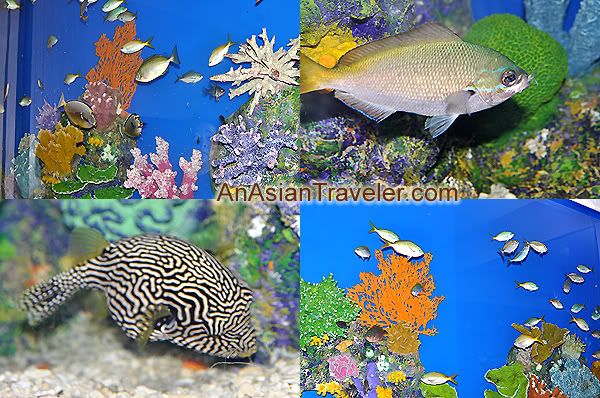 Feeding time is definitely one of the delightful highlights of our stay in the Aqua room. However, the hotel switches off its aquarium lights at 9:00 pm and will be turned on at 7:00 am.
It was really interesting getting up close and personal with a number of fish school early in the morning. Plus it provides a calming and relaxing atmosphere of the room.
We also enjoyed the free WI-FI internet access.
The bathroom has a full-length clear glass door with a semi frosted-glass enclosed shower area which makes it visible. For those who prefer complete privacy this room is not for you.
bathroom door in clear glass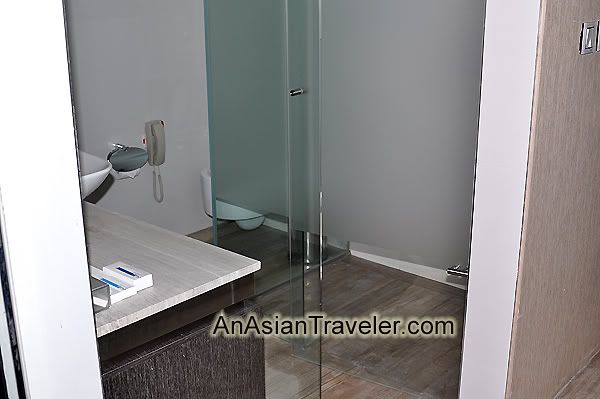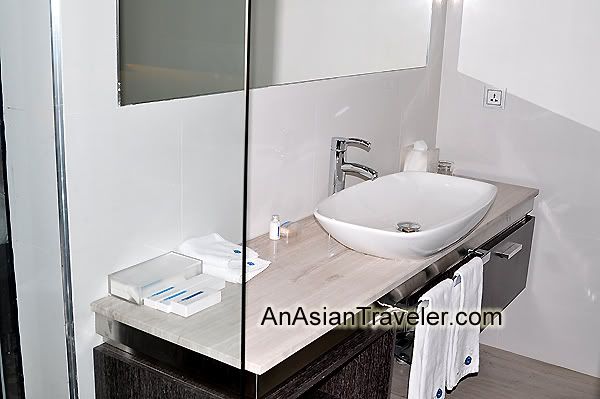 We liked the hotel and would absolutely stay there again if given the chance, however there were a few drawbacks. The room was not very well soundproofed. We could hear voices from the hallway and from the room next to us.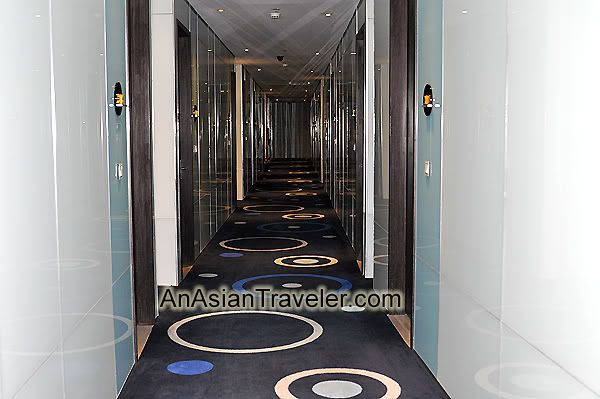 Also upon checking in, the front desk clerk failed to inform us about the complimentary buffet breakfast, the free snacks and drinks in our room, and the free use of gym and outdoor pool. We didn't know about the guest amenities and services until I called the front desk to inquire.
the free snacks: doritos, lays, two kinds of growers peanuts and two coke in can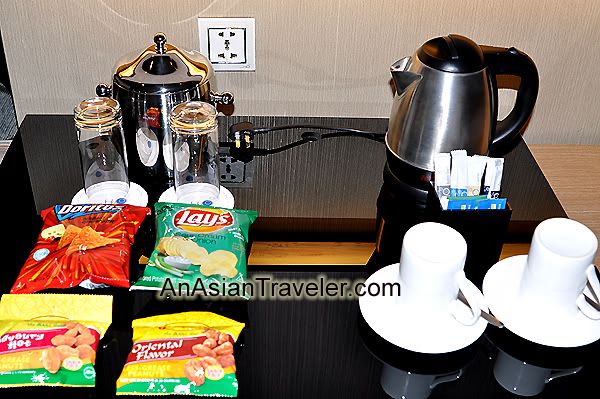 I happened to pass this room and asked the kind housekeeper if I could take a picture inside. So here it is peeps - the
H20 Parkview Room
. It's a 25-sq.-metre room with floor to ceiling windows providing city views, which is much cheaper than the Aqua Room.

If you want to relax, guests can visit the Zenyu Eco Spa and enjoy a special massage treatment.
Hotel H20 is in the heart of Manila Ocean Park which makes it a great choice for families. For travelers and tourists who like to roam around the city on their own, unfortunately there are no buses and jeepneys around this hotel. Taxis are your only option to get to other places.
Hotel H20 is owned and operated by China Oceanis Philippines Inc., a joint undertaking of Singaporean and Malaysian investors. This four star hotel opened last 2009 with 147 rooms.
Related Post:
WEEKEND VISIT TO HOTEL H20 MANILA
Note:
This post is not to defame a company but to emphasize the facts which are based on my personal experience.



🌸 If you like this post, please click the links below to SHARE! Thanks.