MAKANSUTRA ASIAN FOOD VILLAGE MANILA
M
akansutra, the name traces its history from the words MAKAN (Bahasa Indonesian term for eating) and SUTRA (Sanskrit term meaning guide or lessons).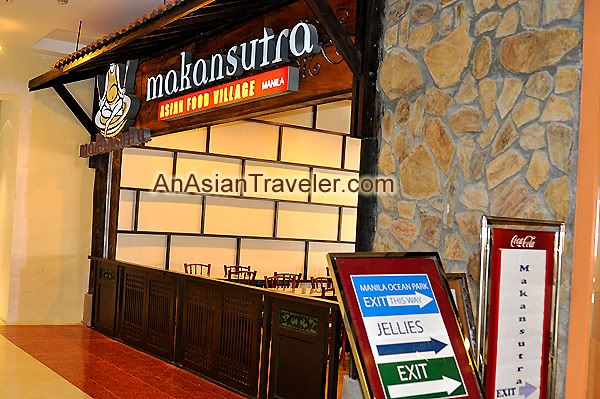 Makansutra Asian Food Village
Manila has a fusion of Asian Cuisines. It features different flavors and dishes from Singapore, Philippines, Malaysia, China, Thailand, Indonesia and India at reasonable prices. There's also a Western Station offering grills, steaks and pastas.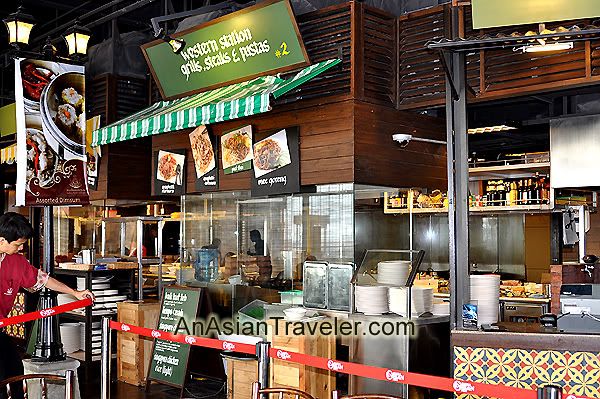 During our stay at
Hotel H20
, HB and I got the chance to dine here on two separate occasions. First, it was Sunday lunchtime. The place reminds me a lot of the Food Republic in Singapore, with its laid-back ambiance, multiple stalls with open kitchens manned by chefs.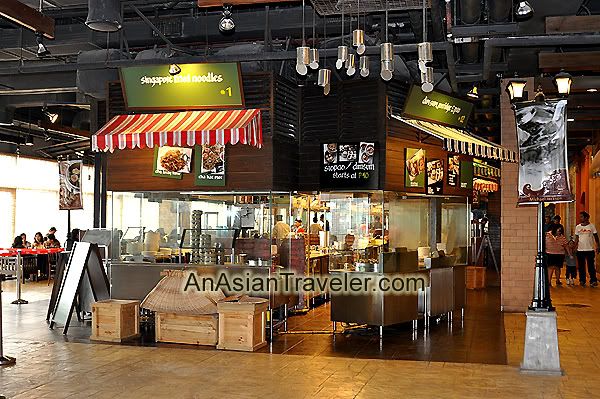 There were quite a number of dishes but we decided to go with the
Grilled Chicken with Mushroom Sauce
(Php 200.00),
Singapore Hainanese Chicken Rice
(Php 150.00) and
Bagoong Fried Rice
(Php 150.00)
grilled chicken with mushroom sauce
singapore hainanese chicken rice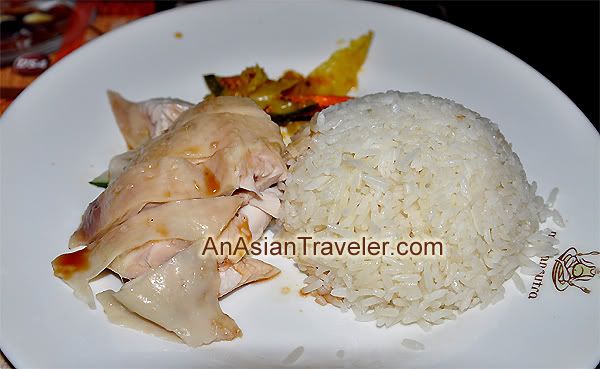 bagoong fried rice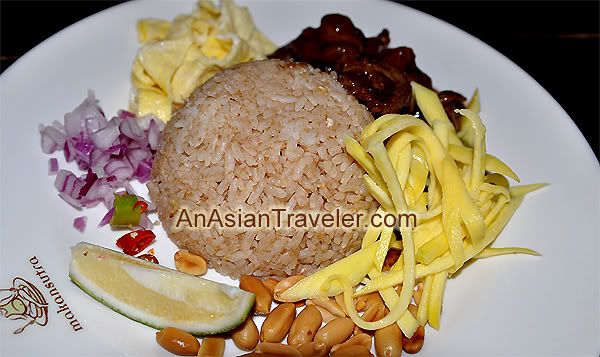 We already had a little room in our tummies for dessert as we finished three main entrees, so we just shared a
Bubur Cha-Cha
(Php 75.00), one of the most popular desserts in Singapore and Malaysia. It is a sweet dessert made of coconut milk, with steamed yam, sweet potatoes (in yellow, orange and purple), tapioca flour chunks, sago and black-eyed peas.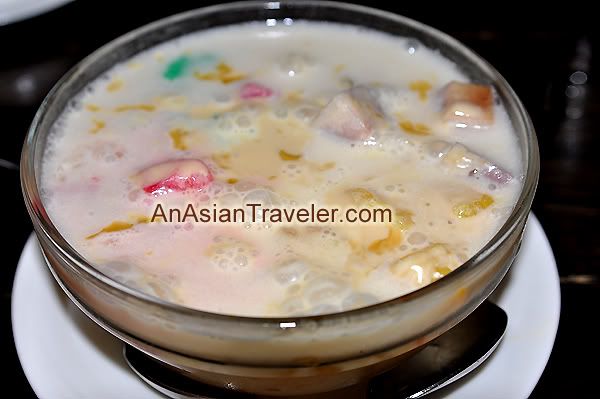 This dessert can be served warm or cold. I preferred cold. The waiter told us that Bubur Cha Cha is similar to Filipino Ginataan dessert. But for us, the taste was more comparable to Razon's halo-halo. The soup was flavorful and the colorful ingredients look so tasty. Turns out, however, it wasn't soft and chewy like it's supposed to be. And the dish that was served lack some of the ingredients. It was a real letdown.
For drinks, I ordered
Green Apple Carrot Juice
(Php 100.00). HB had a
Chocolate Dinosaur
(Php 90.00). But I ended up snatching his drink, a glass full of cold chocolaty goodness. It was pretty addictive that I wanted to have another round but I was already full.
green apple carrot juice and chocolate dinosaur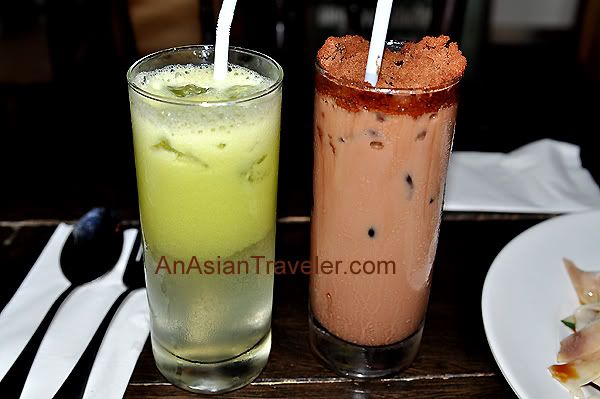 Staying at
Hotel H20
, complimentary perks include a daily breakfast buffet. So, the next morning, we went to
Makansutra Asian Food Village
again. There were few choices but decent enough to satisfy our early morning cravings.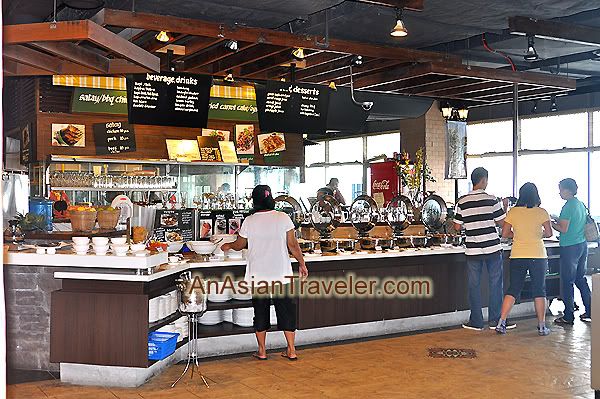 washroom area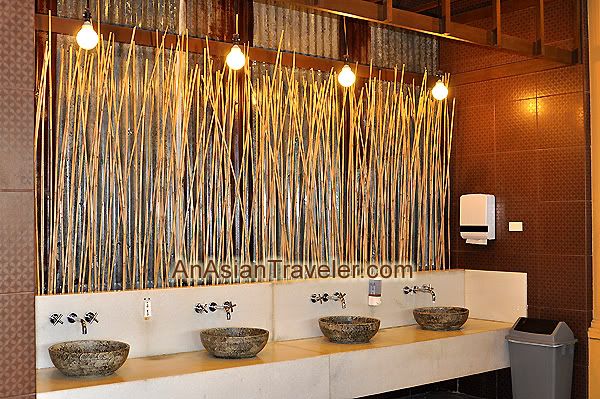 The place was much nicer in the morning as we were not blinded by the sunlight, and the sea/bay view was awesome.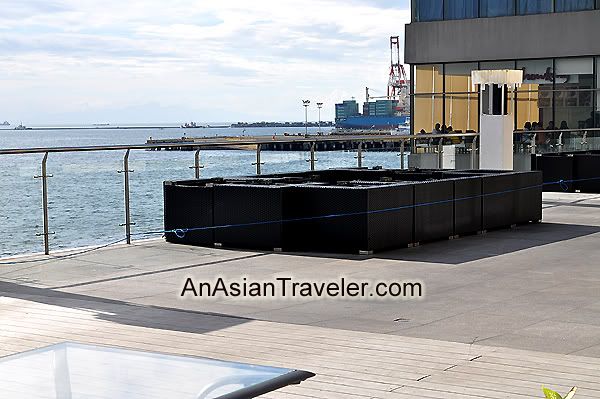 Makansutra Asian Food Village is beside
Hotel H20
on the second level of Manila Ocean Park.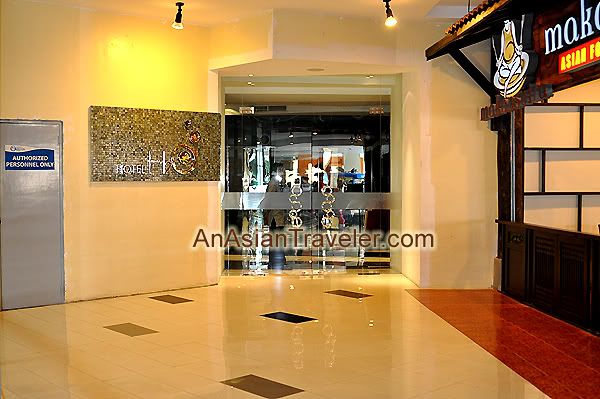 Makansutra Manila is a franchise of Makansutra Asian Food Village Singapore, and Manila Ocean Park got the exclusive rights to market it here in the Philippines.
ADDRESS:
Makansutra Asian Food Village is located at Manila Ocean Park, behind Qurino Grandstand, Luneta Park, Manila. Entrance to MAFV is free and does not require Oceanarium pass.

Note:
This post is not to defame a company but to emphasize the facts which are based on my personal experience.
🌸 If you like this post, please click the links below to SHARE! Thanks.