HER LEGACY, OUR PROMISE
I
t has taken me a while to do this post than it should have. Anyhow, last Sunday (August 1) was the commemoration of
former Philippine President
Corazon Aquino's First Death Anniversary
. It was held at La Salle Greenhills, St. Benilde Gymnasium. Since the gymnasium has limited seating capacity, large screens were set on the campus for public viewing. While entrance into the gymnasium requires a ticket.
A friend of HB and S.O. had been so kind to give them some tickets.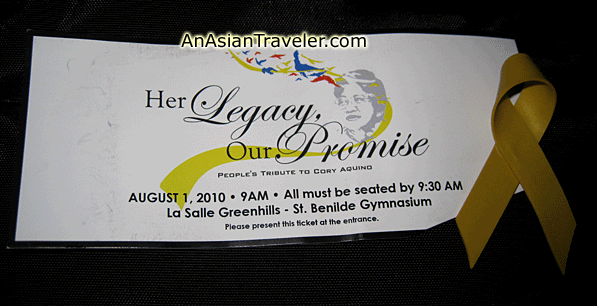 Here are a few photos HB took inside the gymnasium.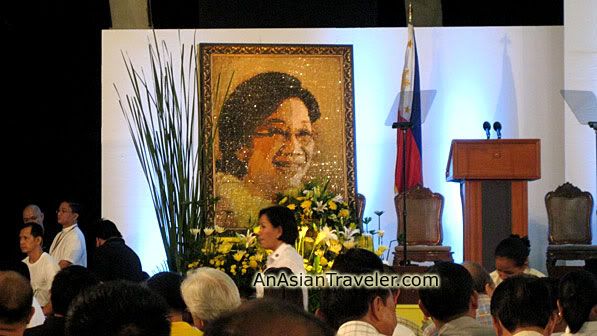 a portrait of the late Philippine President Corazon Aquino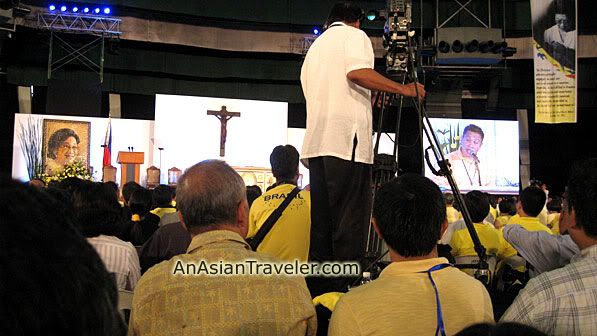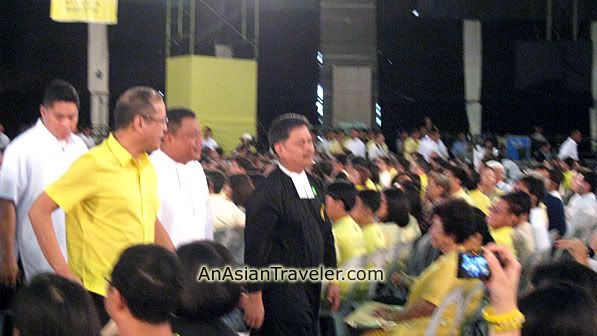 Family members, friends, known celebrities and hundreds of supporters attended the People's Tribute to Cory Aquino.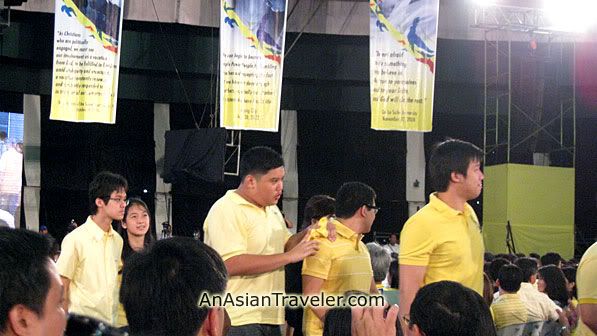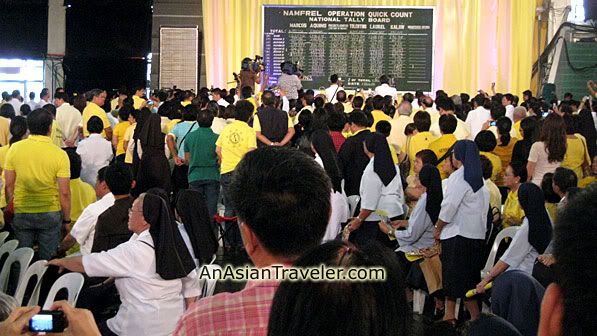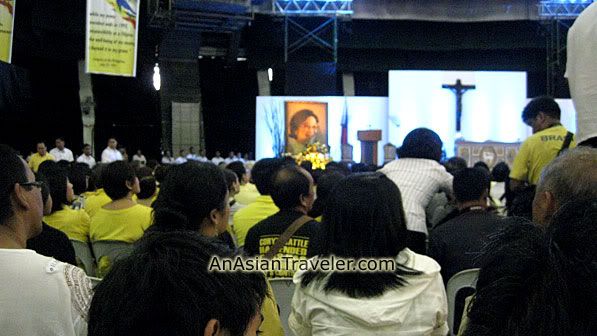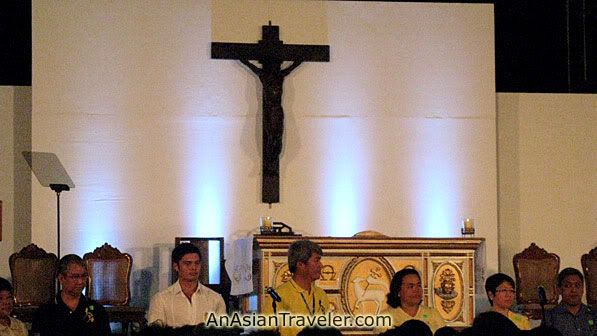 In his speech, President Noynoy Aquino said, "It is still quite difficult to grasp how one person's death could have such a huge impact on our nation in such a short time. However, Cory Aquino was one extraordinary woman who, in so many milestones in her life, had already made the impossible."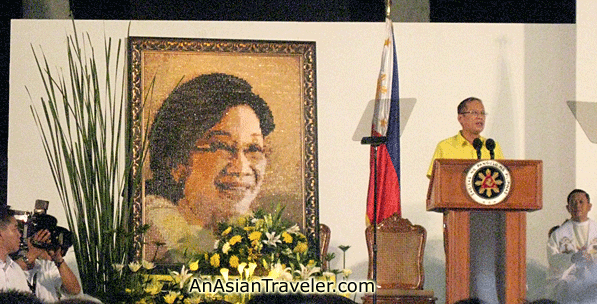 "We can only end poverty if we fight corruption, and this is where everyone has a major role to play. It can be done in simple ways, by showing common courtesy to strangers, by paying taxes,
by following traffic rules and by disposing of our waste properly."

"We can do even more by reporting any wrongdoing that might be brought to our attention. Let us challenge ourselves and our leaders to brave the straight path."
HB and CNN Hero of the Year (2009) Efren Pe
ñ
aflorida
🌸 If you like this post, please click the links below to SHARE! Thanks.