BUFFET @ LATITUDE OF TRADERS HOTEL
G
etting an advance reservation at
Latitude
on a Sunday lunch for a party of four was effortless. I did inform the Food and Beverage Manager that this would be for a friend's birthday and I requested for a semi private area. I also asked if we could stay after 2:30 pm (lunch buffet is between 12:00 noon and 2:30pm). Got a quick response from the manager confirming my request and that we could stay longer. Cool!
A week ago, HB and I finally went in for a lunch date with our two good friends, NdL and NM (whom we haven't seen in over a year). It was a good time catching up again with them.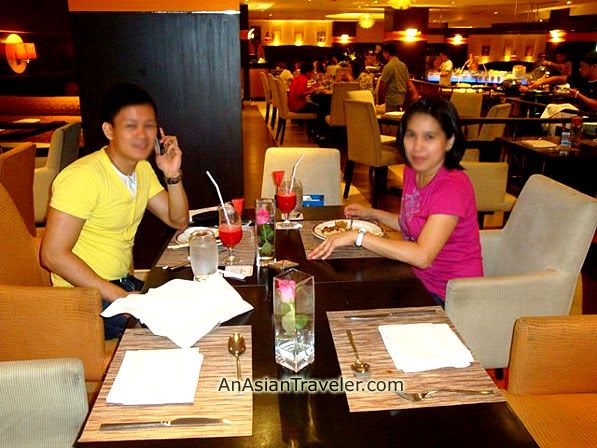 NM and the birthday celebrant NdL
Latitude ambiance is quiet and upscale casual. It can seat around 150 guests in a cozy and contemporary furnishing. We came on a slow day (I think) as there were only a few tables taken. But I like that kind of atmosphere, not crowded or loud.
By the way, we spotted Presidential Spokesman Edwin Lacierda with his family dined at the restaurant. It appears someone was also celebrating a birthday.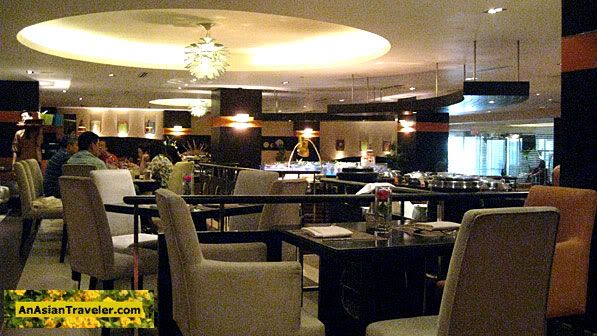 As for the food, they have Asian and international cuisine served in an informal and relaxed ambiance. They had a decent spread but offer quite a FEW CHOICES. For those who are on a diet just like me (not because I like it but the doctor said so) most of the food offerings do not fit into this category. Admittedly, I wasn't too impressed with their dishes. However, this impression has probably been undermined due to my condition.
HB has a good appetite. Here are some samples of his schizo-pack rat style. :)
The watermelon juice which cost around Php 250+, tasted like it had lost its flavor. Plus it wasn't even cold. In all honesty, we were not so pleased at all.
Here's my half untouched watermelon juice. :(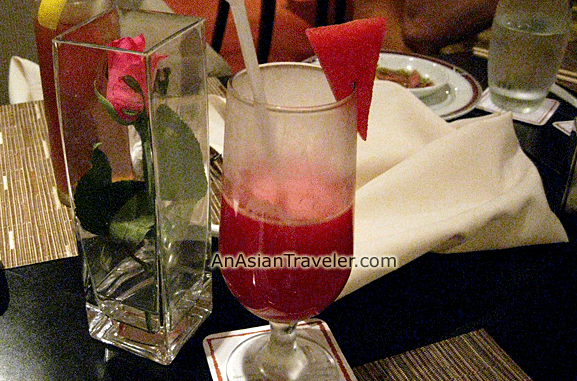 I didn't sample everything so I saved room for desserts. Everyone likes the delicious chocolate symphony.
pandan creme brulee

We were surprised when the entire staff and the three-piece acoustic band started serenading us with a rousing "Happy Birthday" song.
And the best part, they gave us a FREE BIRTHDAY CHOCOLATE CAKE! Thank you!
♥♥
♥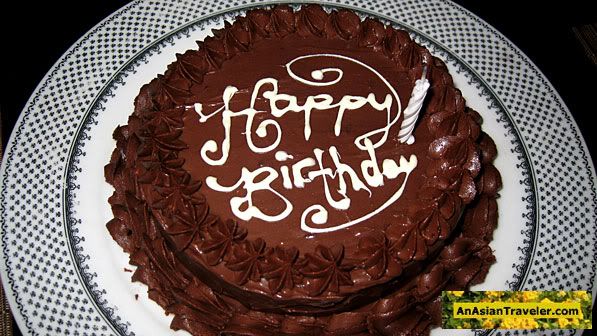 As soon as they left, the three of us started giggling and passing the poor little birthday cake around, trying to take a few snaps. We did it on the spur of the moment. HB wasn't paying so much attention to our little merriment but we managed (by force, hehehe) to have a photo of him holding the birthday cake as well. We must have looked absolutely ridiculous. :D Ah, it's fun to be crazy every once in a while. :)
Despite of everything, I thought the overall experience was still great. The nice ambiance, pleasant service (like dirty plates were promptly removed without us having to ask), the birthday freebie and serenading made up for any minor shortcomings.
Not to mention, I like also the lobby restroom of Traders Hotel. It's not a super elegant restroom but I like the fully enclosed cubicle having floor to ceiling walls and a door extending to the floor for complete privacy.
♥♥
♥
Latitude is located on the lobby level of Traders Hotel Manila. It is conveniently located along Roxas Boulevard, adjacent to the city's premier institution for culture and the arts, the Cultural Center of the Philippines.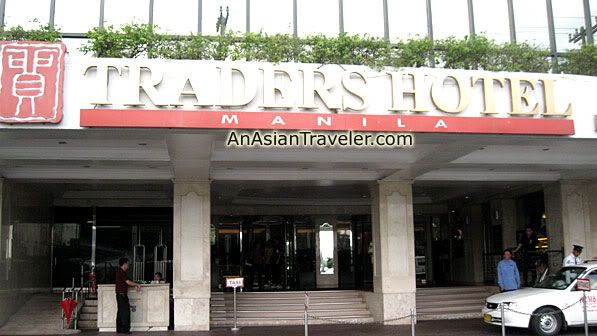 The buffet promo cost around Php 760.00 per head. Drinks are not yet included, but coffee is on the house. For inquiries, you can call them at (632)5237011 local 2402 or mobile (0916)591-0001.
And on a completely different birthday related note - here's our birthday gift to NdL.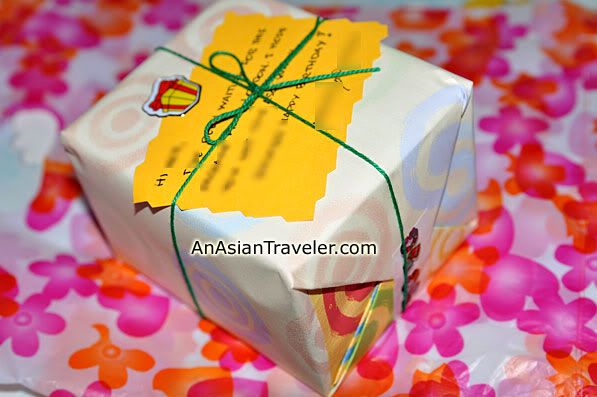 What's inside? Well, it's an expander wristwatch we bought from Asos, the largest online-only fashion and beauty store located in London.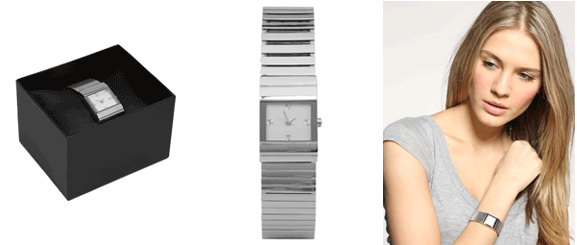 Oh, and I also got a late birthday gift from the birthday celebrant - a body cream and Marcs & Spencer waterlily cream bath from the Middle East. Thanks to my bestie NdL and also for the treat. :)
♥
🌸 If you like this post, please click the links below to SHARE! Thanks.