WHERE DID WE GO?
W
e spent a week in
Hong Kong
. This was our second visit and we decided to do it on our own. It's been 6 six years since our first trip and not much seems to have changed but there's always something you can find to do. Besides, Hong Kong is a lively and interesting destination in its own right. It's a fusion of Eastern and Western culture.
Traveling to and around Hong Kong is quite accessible and convenient. Upon arrival at the airport, we decided to take the
Airport Express Train
(2 for HK$ 140 as of June 2010). There is a direct access between the passenger terminal and the station in the Ground Transportation center.
going to Hong Kong Airport Express Train


The Airport Express runs every 12 minutes so you don't have to wait long. The trip between the airport and Kowloon station took us approximately 25 minutes. All Airport Express Stations are fully wheelchair accessible.
i love the ample seating in big comfortable chairs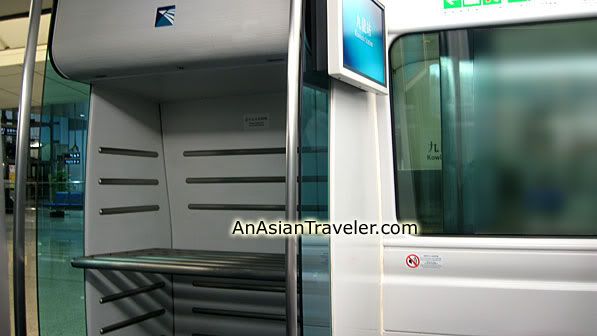 you can grab a spot on the train luggage rack for your baggage or personal belongings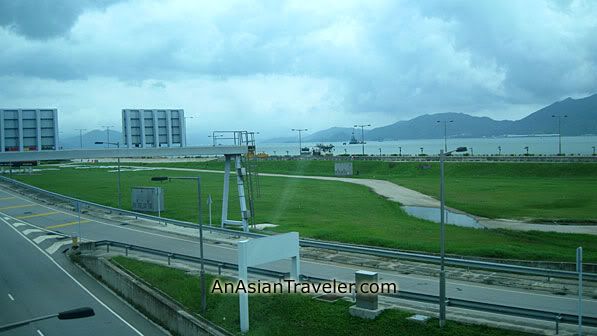 enjoying the view along the way
As we disembarked from Kowloon station there was an
Airport Express Shuttle-BUS
waiting for us.
forgot to take photos, anyway here's what it looks like

(via
commons.wikimedia.org
)
What's so great about this? It's a complimentary add-on service provided exclusively for Airport Express passengers. I had fun 'coz HB and I were the only passengers on the bus. It was like we had rented it for ourselves. And I'm so happy we were dropped off right at Eaton Hotel doorstep. *woohoo*
If you're planning to use public transport a lot, it is better to get an Octopus card. This electronic stored-value card is just like money and is accepted for most public transportation including buses, trains, ferries, Peak Tram and some taxis.
To pay a fare, simply put the Octopus card on the fare box and the fare gets deducted electronically.
🌸 If you like this post, please click the links below to SHARE! Thanks.