INCREASINGLY OVERCROWDED?
W
e've been to
Shanghai
several times and there's one issue that really makes me think about the place - the Population. I'm not sure if the city is attracting all year round with heaps of visitors (mainly of Chinese Mainland origin) or is it only ridiculously packed during Christmas season and national holidays.
HB took these photos and video when he was waiting for his friend. (I beg him not to bring me to a crowded subway as I don't want to experience the "
subway congestion
" again.)
And peeps, if you plan to hit a shopping mall during the holiday, beware. Some malls get crammed pretty bad and most often filled with pushy mainlanders. I'm not trying to offend anyone, we just had a crazy experience when we went to Super Brand Mall. Imagine the 13 floors filled with thousands of people on the move.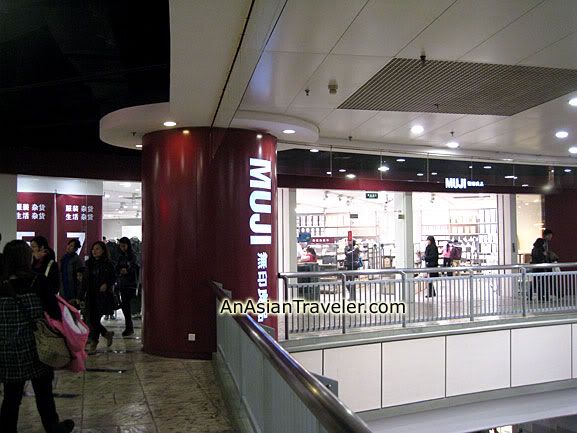 Muji store inside the Super Brand Mall Shanghai
Muji Shanghai is more expensive than Muji stores in Taiwan
We were searching for a nice place to grab some lunch when we noticed all the restaurants were teeming with people and every table was occupied. After making two trips around the area, we got lucky and spotted a vacant table.
Because of exhaustion, I wasn't really in the mood to take pictures of the crazy crowd at Super Brand Mall. Quite frankly, instead of enjoying our shopping spree we ended up stressing ourselves out.
Note: Speaking of Muji, they'll be opening its first branch here in the Philippines at Bonifacio High Street.
🌸 If you like this post, please click the links below to SHARE! Thanks.