TOO GREASY
I
didn't really feel like having Chinese
dumplings
for dinner but HB suggested that we give it a try, we did.
Both the thick skinned fried dumplings and
siopao
were flavorful but a bit too greasy for our tastes.
HB took this shot. Oh, I wish I had the time to stroll and enjoy the glittering lights of the bustling Nanjing Lu Street. Regretfully, I missed out on this.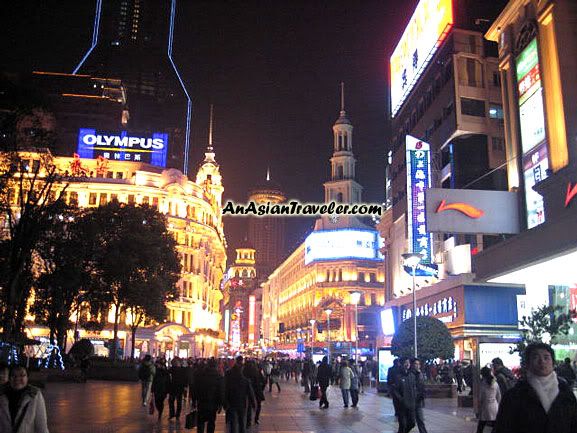 🌸 If you like this post, please click the links below to SHARE! Thanks.