GAP ADVENTURES: Free Dream Tour For You + 2 Friends
T
o celebrate 20 innovative years providing life-changing travel experiences across the globe, Gap Adventures is launching the Create Your Own Adventure contest (
www.createyourownadventure.com
), the largest and most ambitious interactive competition in the company's history.
The global online contest invites everyone from once-a-year vacationers to seasoned globetrotters to submit an itinerary for the tour of their dreams, virtually anywhere in the world, virtually any way they want. The winning entry - determined through public online polling and input from a panel of world-renowned judges - will be featured in a Gap Adventures brochure in 2011.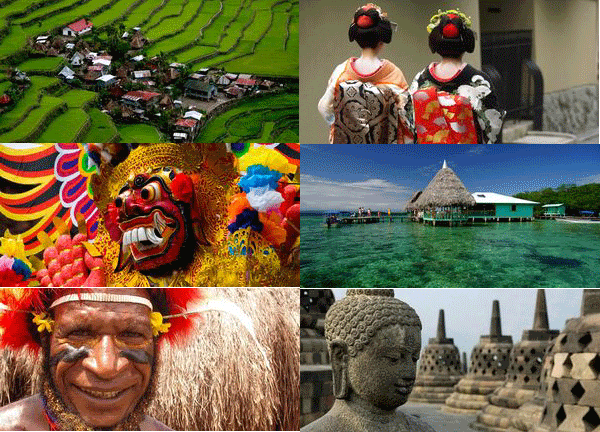 "Create Your Own Adventure is the biggest and most exciting contest we've ever staged," said Gap Adventures founder Bruce Poon Tip. "I'm thrilled that in celebration of our 20th anniversary, we're inviting everyone from aspiring to avid travellers to build their dream itinerary and share it with the rest of the world. One of our company's core values is to create happiness and community the world over, and I can't think of a better way of doing that than by unlocking the creativity of so many people."
That nine-person panel includes Lonely Planet co-founder Tony Wheeler, filmmaker and adventurer Celine Cousteau - the granddaughter of iconic explorer Jacques Cousteau - Zappos CEO Tony Hsieh, National Geographic Adventure Magazine editor-in-chief John Rasmus, explorer and BBC presenter Benedict Allen, Outside Magazine executive editor Mike Roberts, adventurer Alastair Humphreys, polar explorer and author Tom Avery, and Gap Adventures' Bruce Poon Tip.
Everyone with a winning tour idea can log on to
www.createyourownadventure.com
and use the customized itinerary engine to select up to three countries to include as part of their trip, a name and duration for the tour and a selection of highlights and activities. They will then be asked to provide a summary of why they think theirs is an adventure like none other. Deadline for submission is
March 31, 2010
.
May 25, 2010
.
So, what are you waiting for? This is a golden opportunity to make your dreams come true. Go tell your family, relatives and friends about your entry, and ask for votes.
Best of luck to all the participants!
Photo source: Gap Adventures
🌸 If you like this post, please click the links below to SHARE! Thanks.