LOVE AND FORTUNE
V
alentine's Day and Chinese New Year
(the LOVE and FORTUNE) happen to be in the same date - February 14, 2010.
With love around the corner, once again, shops really get into full swing and are overloaded with various romantic gifts. While HB and I roaming around the shopping mall yesterday, just got luck to take some photos of these soft cuddly stuffed toys displayed on a shelf.
Krispy Kreme
Philippines also has launched heart shaped doughnuts. A few days ago, we both had a chance to taste it. Love the doughnut with Hershey's Kisses chocolate on it. ;)
Look what we received from our neighbor, a heart-shaped ube flavored
TIKOY
(glutinous rice cake)! In other countries, tikoy is called Nian Gao. Businesses can really come up with creative and unique idea that sure to be a big hit! Nice. :)
For Chinese people, it is the start of the
Golden Tiger Year
, which begins on February 14, 2010. Hmm, with the Love and Fortune in the air, I'm pretty sure it will be obscenely crowded and chaotic traffic will get worse on that day. As for us, we prefer to stay at home and ring in the New Year by watching the festivities on TV.
something for luck and good fortune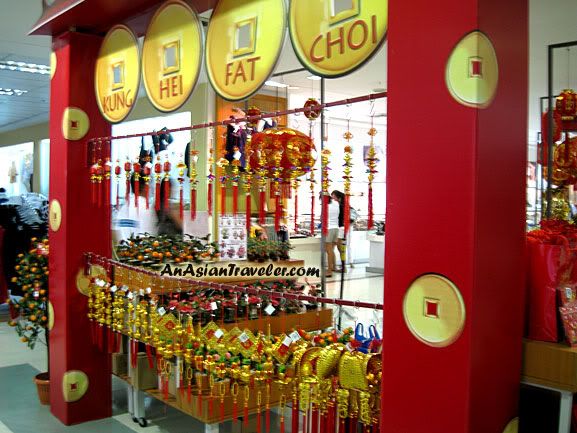 tiger stuffed toys for sale at SM Shoemart Department store Philippines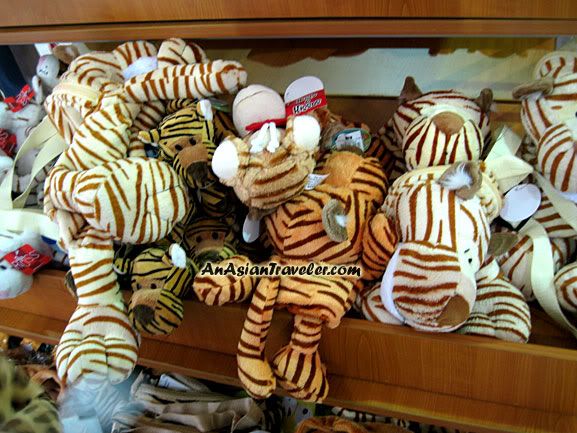 Carrefour, Shanghai China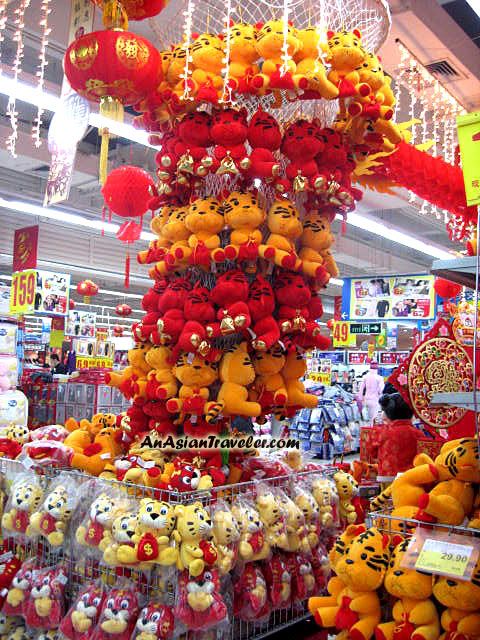 Fascinatingly, even Converse pays tribute to the Golden Tiger Year. Here are the
Converse Chuck Taylor "Golden Tiger Year" collections
.
Here's another interesting topic. Have you heard of
New Year's Eve panties
? In some countries, the color of your underwear worn on New Year's Eve and New Year's Day is believed to influence your luck in the coming year. Like red panties are supposed to bring good luck, golden yellow for prosperity, white for peace and happiness, blue for health, and pink for love. And oh, underwear has to be brand new. :)
Holey moley! If this is how to improve and boost your luck, believe me I'll be wearing all these colors on February 14. HAHAHA
🌸 If you like this post, please click the links below to SHARE! Thanks.