Hello folks, I'm back! :)

Before I start blogging about our Shanghai trip, let me share with you my first purchase of this year. A few days ago, I requested hb to buy for me this limited edition bag "
Michael Kors

♥
Manila
" (
Php 3,290.00
) as he was going to Edsa Shang mall. Glad that he got this cream-colored cotton canvas tote bag before it's gone.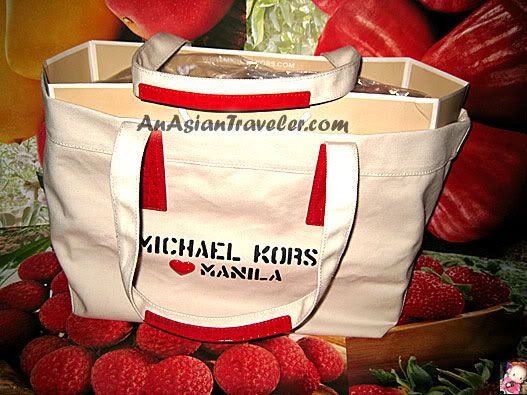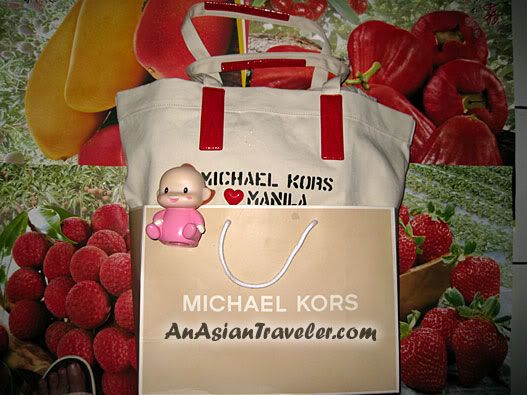 It's simple but aside from the signature printed logo, I like the cute red heart plaque and the shiny red croc PVC trim on the double straps. The interior also features a detachable pouch.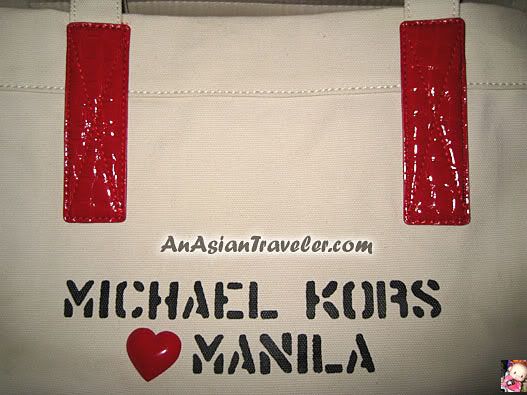 It measures around 22" W x 11" H x 5-1/2" D. Great for a variety of uses. Also nice to strut around showing some love for the city. ;)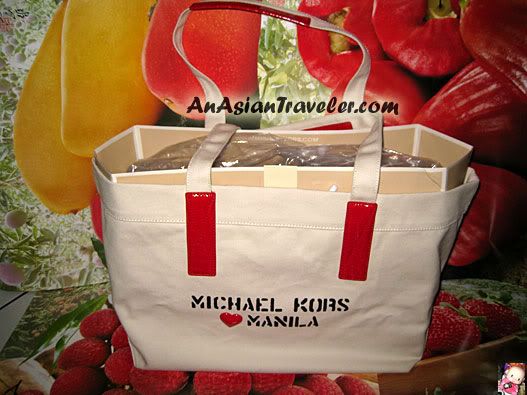 Sold like hotcakes! From what I've heard, there's no more stocks here in Manila. Try your luck shopping online these Michael Kors City Tote bags. Choose from New York, San Francisco, Los Angeles, Las Vegas, Chicago and Miami.
image:bloomingdales