CHRISTMAS IN CALBAYOG
C
hristmas season was raining sporadically. On one occasion we braved the rain and arrived at the plaza in front of Sts. Peter and Paul Cathedral, which is situated at the heart of the city proper.
There was a plethora of brightly decorated nipa stalls and tents.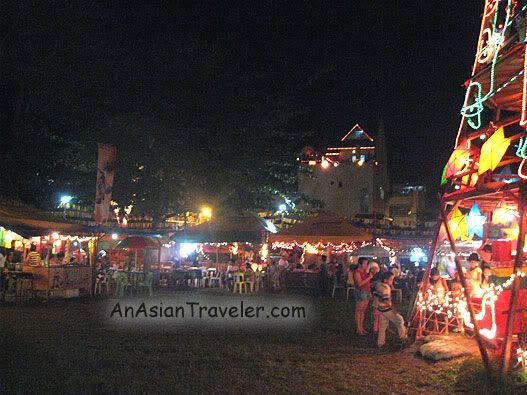 Many locals were already downing a few drinks. At adjoining table, an annoying foreigner was very loud and obnoxious. He was creating a scene and obviously drunk.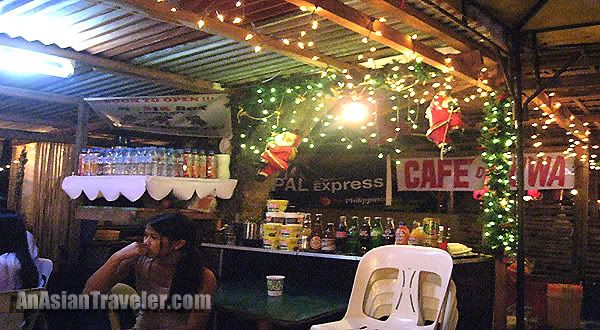 One of the eateries had a simple buffet table serving various meat and seafood to be cooked in deep fried and mostly grilled.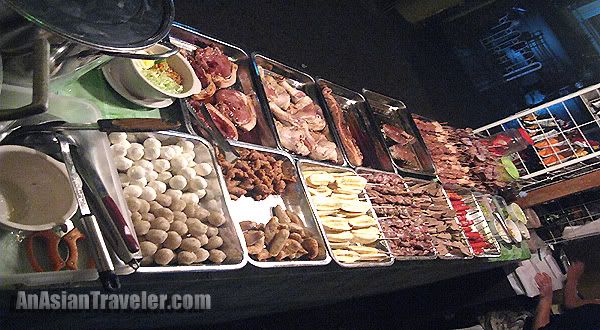 Food was very delicious. Prices were also quite friendly on the wallet.
"PUSO" or hanging rice to go with your viand
wrapped in coconut leaves
Aside from a tall Christmas tree and many glittering outdoor Christmas lights, my fave Santa was also part of the excitement and fun.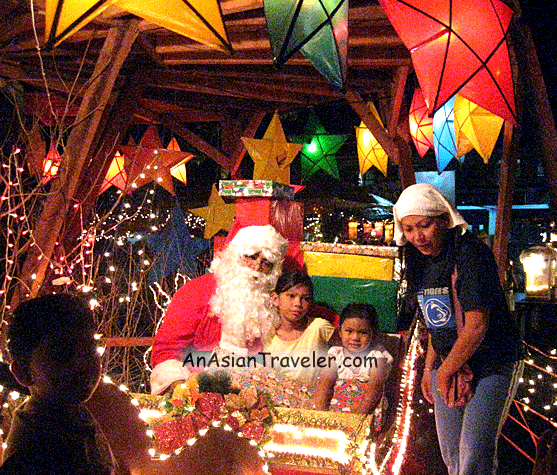 I reckon this is a yearly event by the Rotary Club in Calbayog. If you happen to be in the city during Christmas season, do visit the place. It's also a great way to meet and observe the local people.
HB and I are off for a holiday somewhere in China. Where are you peeps going to spend your Christmas?
Love the song. Awesome voice.

Have a very Merry Christmas and a Happy New Year everyone!
I hope you'll have a blessed holiday. :-))
🌸 If you like this post, please click the links below to SHARE! Thanks.