T
he next morning we had a nourishing breakfast to begin the day with. We were amazed when we walked into the swanky executive lounge business center of the
hotel
.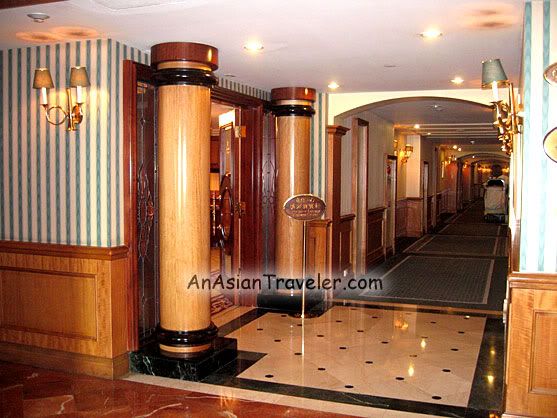 The lounge has a combination of classy-modern decor and a bit corporate.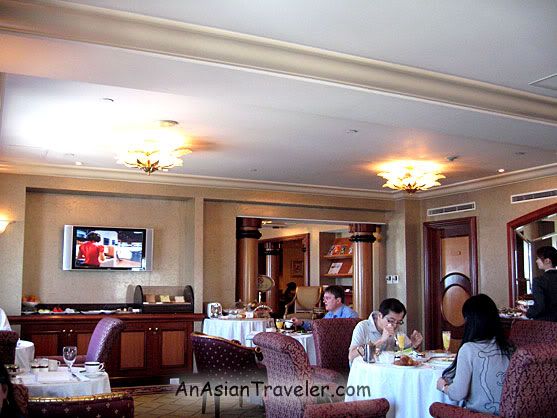 A staff greeted and led us to our reserved table. Oh, I loved our upholstered hot maroon soft chairs and the cute Hello Kitty-themed table setting. So elegant. Perfect for casual
tête-à-têtes
.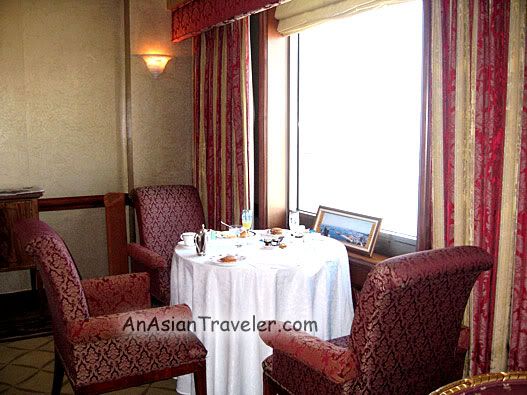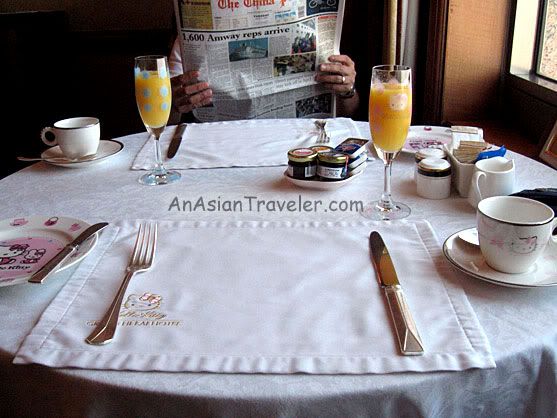 We couldn't take our eyes off looking out the huge window, which offered stunning views of the Kaohsiung harbor, Chichin Island, Chihou Lighthouse, Hsitzuwan Bay, Shou Shan, Love River, ChiChin Beach and the Kusnan Ferry Pier. (I got these names from a photo frame displayed beside our table).
HB and I indulged in the sumptuous offerings from their innovative set menus that include bread and Hello Kitty-themed desserts.
my plate
Lo and behold! We also had gelatin and pancake in the shape of Hello Kitty's head!
Apart from set meals, there was a salad bar with a selection of cheeses, breads, fruits and a variety of fresh salad ingredients and dressings.
I wasn't able to try their salad as I was already full, but HB managed to have some breads.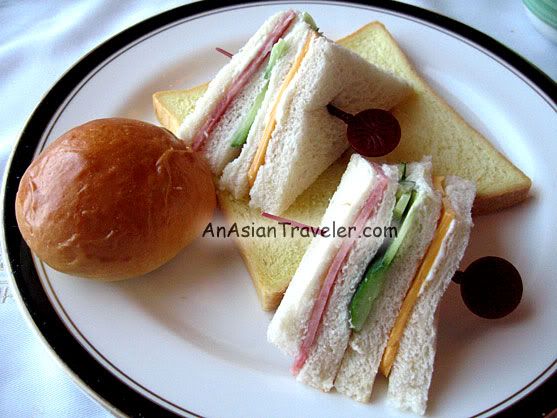 We also had a glass of orange juice and a hot cup of black coffee.
The elegant setting, warm service and perfect ambiance made our kitty phrrr-eakfast dining experience so pefrfect! :)
RELATED POSTS:
NO ONE'S TOO OLD FOR HELLO KITTY
I HEART HELLO KITTY CAR
HI-LAI KITTY HOUSE