NO FRILLS EATERY
T
here are restaurants within a short walking distance from
Kingship Hotel
. One of that is a "no-frills" budget Chinese eatery along Cisian 3rd Road that we opted to visit.
They have traditional decent fare. We finished the savory set meal with sliced roast meat and mixed vegetables as side dishes. We also had tofu and meat balls. The food was delicious and service was fast.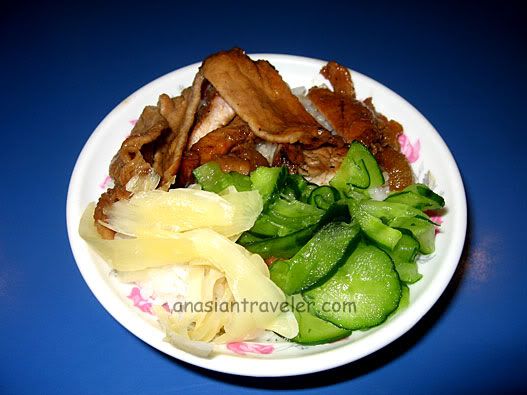 H1N1? Nope. In Taiwan, food servers wearing masks is a typical sight. It is mostly seen in food courts and small eateries such like this.
This eatery is recommended for diners who don't like to fork out a fortune for a meal. Prices range from NT$5.00 to 65.00.
🌸 If you like this post, please click the links below to SHARE! Thanks.