SHANGHAI CARREFOUR HYPERMARKET
O
n the last day of the tour, we spent our morning "free at leisure". HB and I decided to go for shopping at
Carrefour Hypermarket
which is just a few blocks away from the hotel.
This well-known French grocery chain offers a large choice of both Chinese and Western products. I never thought I'd use the word "magnificent" to describe a supermarket. Name brands, great selection and major savings... what else can I ask for! It was the best shopping ever!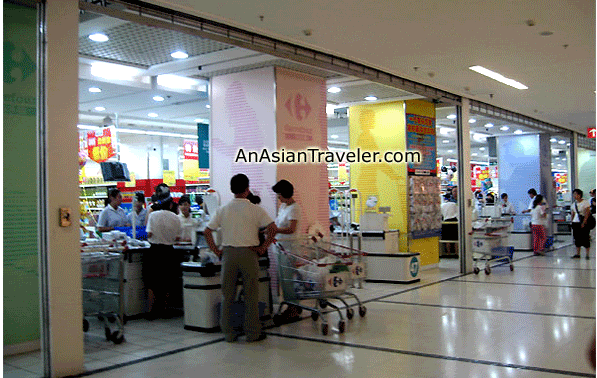 I love the fact that everything is really affordable and I could find all that I needed from clothing & accessories, health & beauty, home & garden, household appliances, sports and accessories, electronics and a lot more.

The most fascinating part are the wide selections of food that are outrageously bounteous. There's also a section where you can even ask them to cook it for you.
When we went to the bread section, I was exceedingly gaga over their plenteous breads, cakes, cookies and pastries. It was really a tempting sight that I wanted to buy all of it. I could probably kill more than an hour here just browsing and tasting their various food samples. :))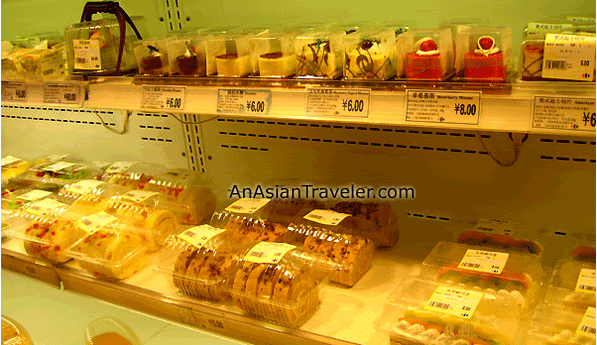 It's easy to shop here because all the information and products are labeled both Chinese and English. As for now, I would probably say Carrefour Hypermarket in Shanghai is my absolute favorite grocery store. Going there is an experience in itself.
After shopping, we went back to our hotel to drop off our grocery bags and to freshen up a little bit. We went downstairs to the hotel lobby and met all our traveling companions who had checked out already. After a few minutes we boarded on bus and headed to
Purple Mountain Hotel
for lunch.
🌸 If you like this post, please click the links below to SHARE! Thanks.